Death is still a taboo subject and conversations about end of life are fraught with complexity. This enquiry explores how design can support conversations about end of life.
Project lead: Helen Fisher
Funded by: Research England
A cultural probe has been developed to facilitate activities that can be shared between family members to explore what is meaningful to an individual and to identify how they would like to be remembered.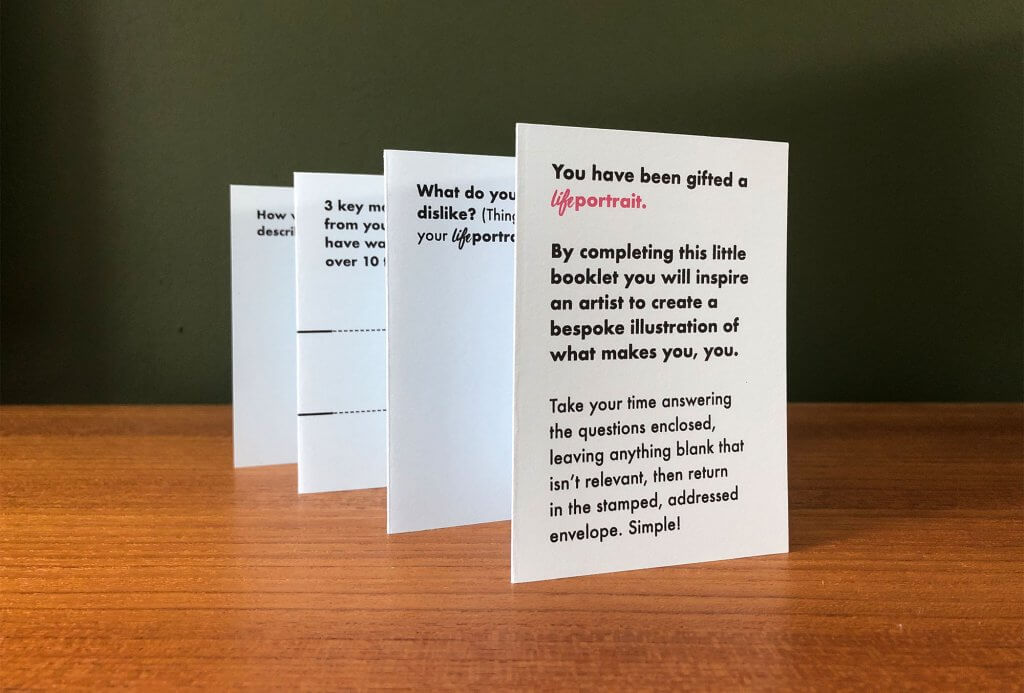 Upon completion of the probe, the information gathered is interpreted and developed into a bespoke piece of artwork for that individual in the form of a life portrait.