A space where people with dementia, family members and supporters can come together and explore ways of living well with dementia.
Project lead: Claire Craig, Helen Fisher
Funded by: Research England
Partners: Scottish Dementia Working Group / Alzheimer Scotland / DEEP Network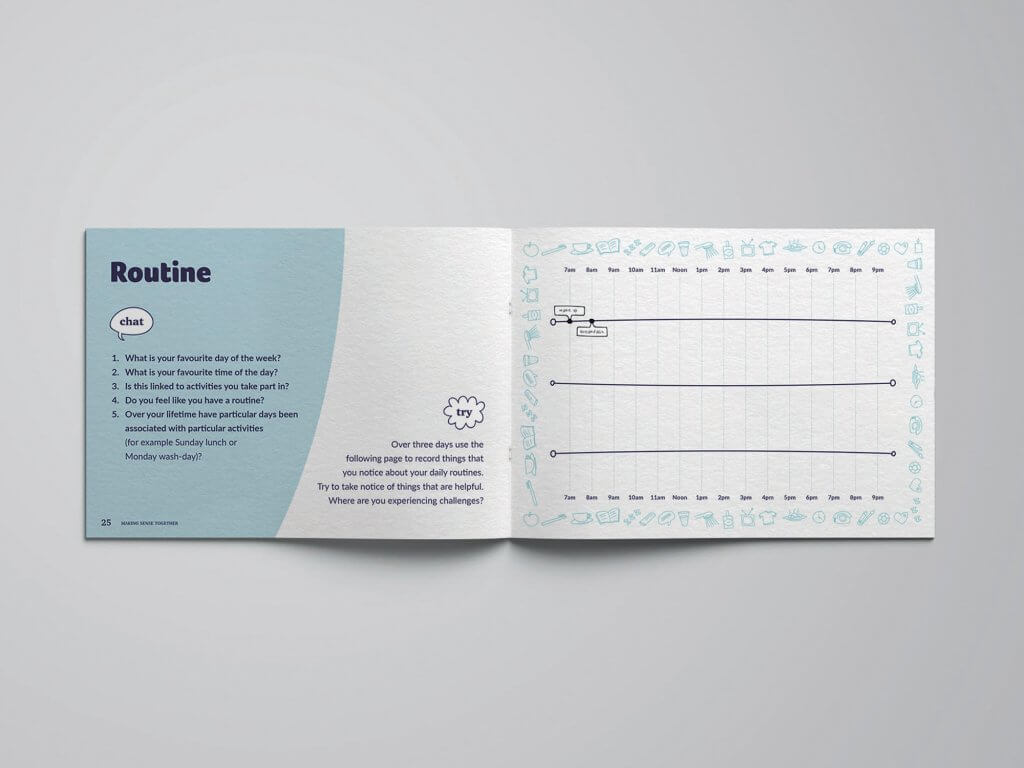 Traditionally patient information for people living with dementia is written separately from that aimed at their family members and carers. This research enquiry challenges this genre and through a participatory design research process has developed a resource to enable people with dementia and their family members to make sense of the condition and develop supportive strategies together.
This resource has transformed how we relate to each other. We have completely re-designed our routine, the environment and this has made all the difference in adapting to and managing the challenge that dementia brings.

Support of Person with Dementia