Established by Lab4Living in 2011, Design4Health is a series of international conferences that brings together designers and creative practitioners with researchers, clinicians, policy makers and users to discuss, disseminate and test their approaches and methods.

Our events provide an opportunity to reflect on how the disciplines of design and health might continue to develop new ways of thinking and working, and how we might impact positively and sustainably on the social, economic and cultural factors within our communities and beyond.
Established in 2011, there have been five international conferences held so far, including one in Melbourne, Australia.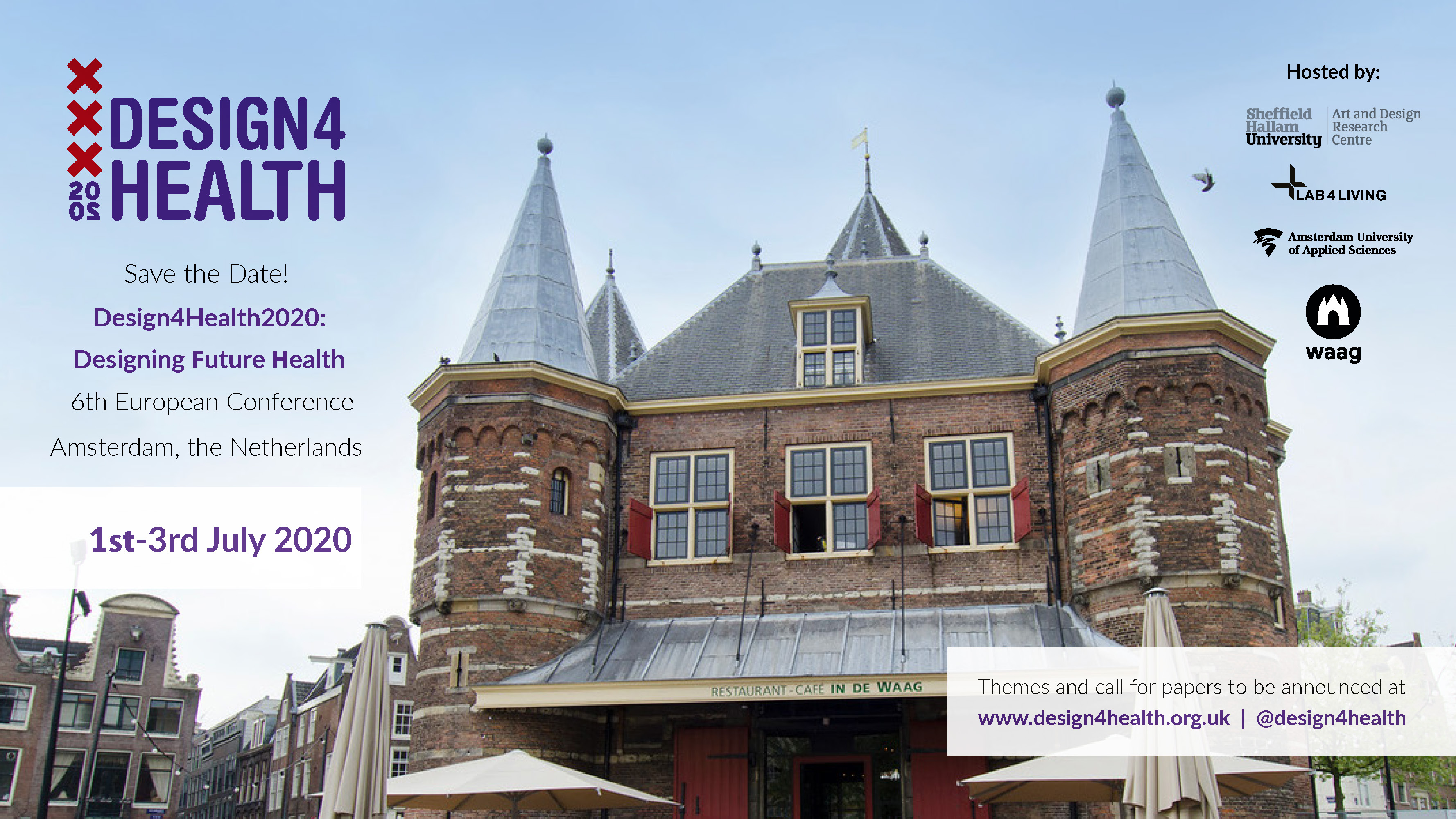 D4H2020: Designing Future Health
The last planned conference, with our partners, WAAG-CARE, and the University of Applied Sciences Amsterdam NL, was to be the 6th European Design4Health conference in Amsterdam, the Netherlands, from 1st to 3rd July 2020.
The Call for Papers attracted the highest number of submission in the conference's history, which were considered by the review committee in a series of review activities culminating in a review event in Amsterdam in January 2020. Over 100 authors were subsequently invited to present at the conference.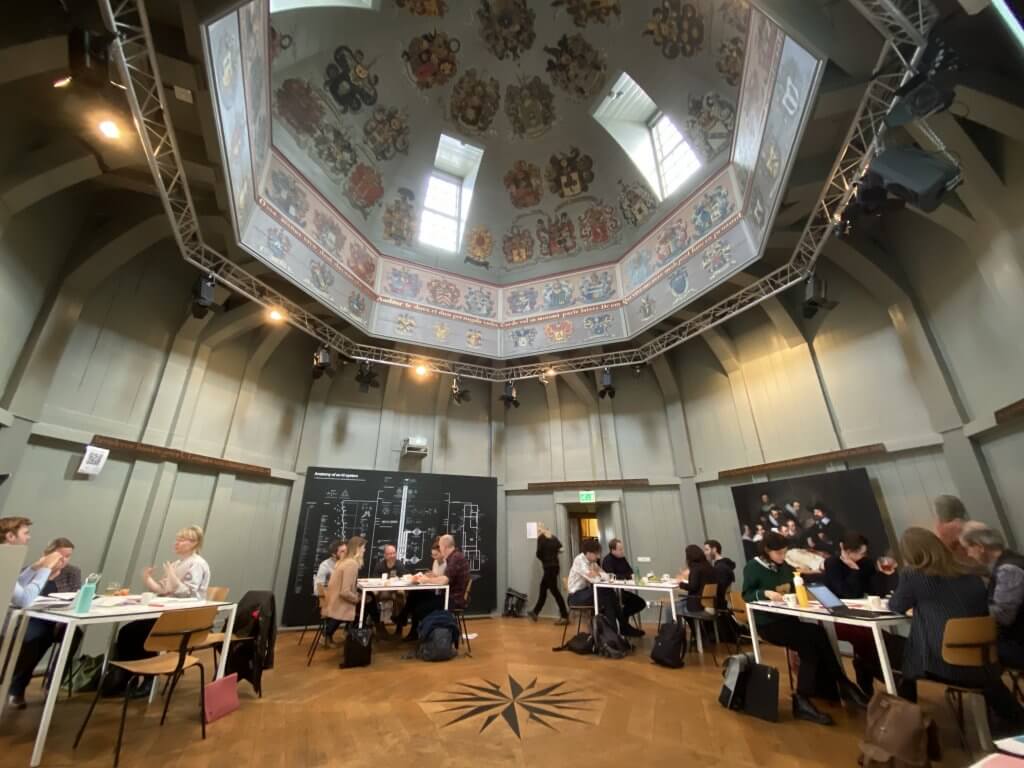 The themes for that conference considered the role of design in the future of health and care. We little knew as we gathered in Amsterdam how future events would soon overtake the world and change our lives, and it was with great sadness that we cancelled the 6th conference. We were, however, able to publish the peer-reviewed full papers online in Summer 2020.
Two years on, we look around the shifting landscapes of education and research. How do we now undertake research, share practice and engage safely with the Design4Health community? Our intention is to host a series of smaller, local events with our international partners, and we will announce plans soon.
We will announce the themes, dates and formats of future events via www.design4health.org.uk and @design4health. We invite you to join the D4H mailing list for updates and announcements about Design4Health.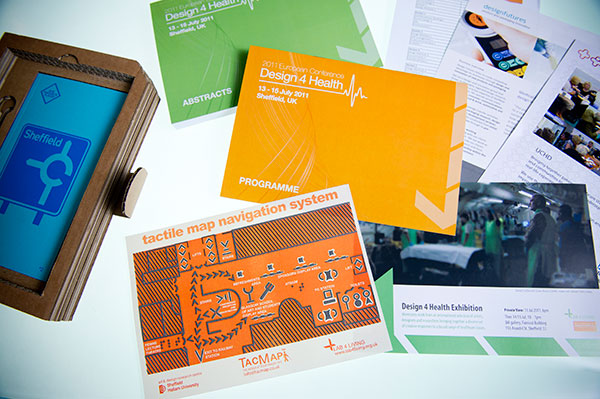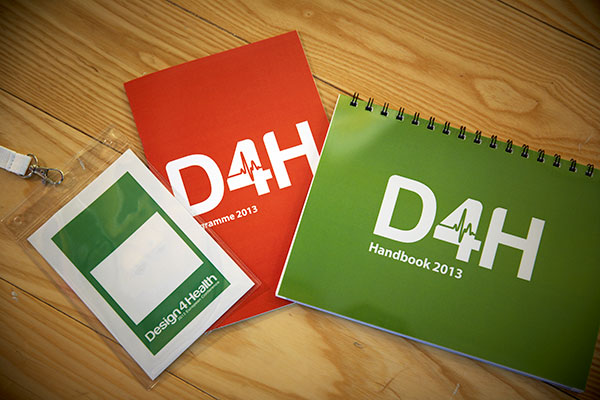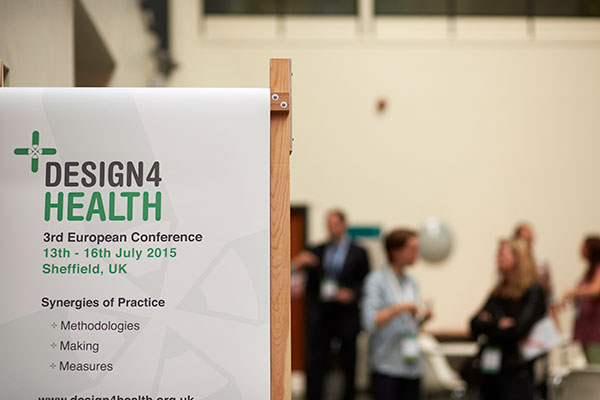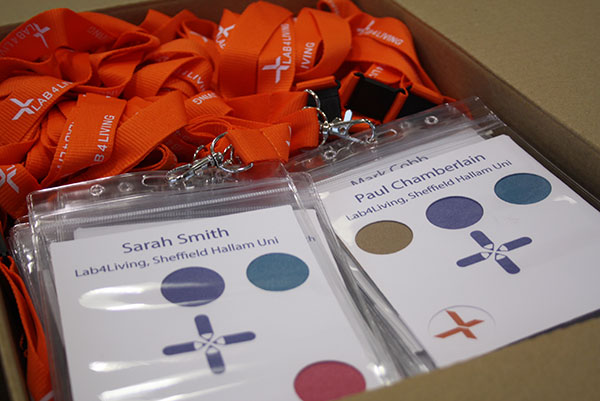 About Design4Health conferences
Our conferences explore creative approaches and perspectives to enhance understanding and experience, and to improve the efficiency of health and wellbeing services and products.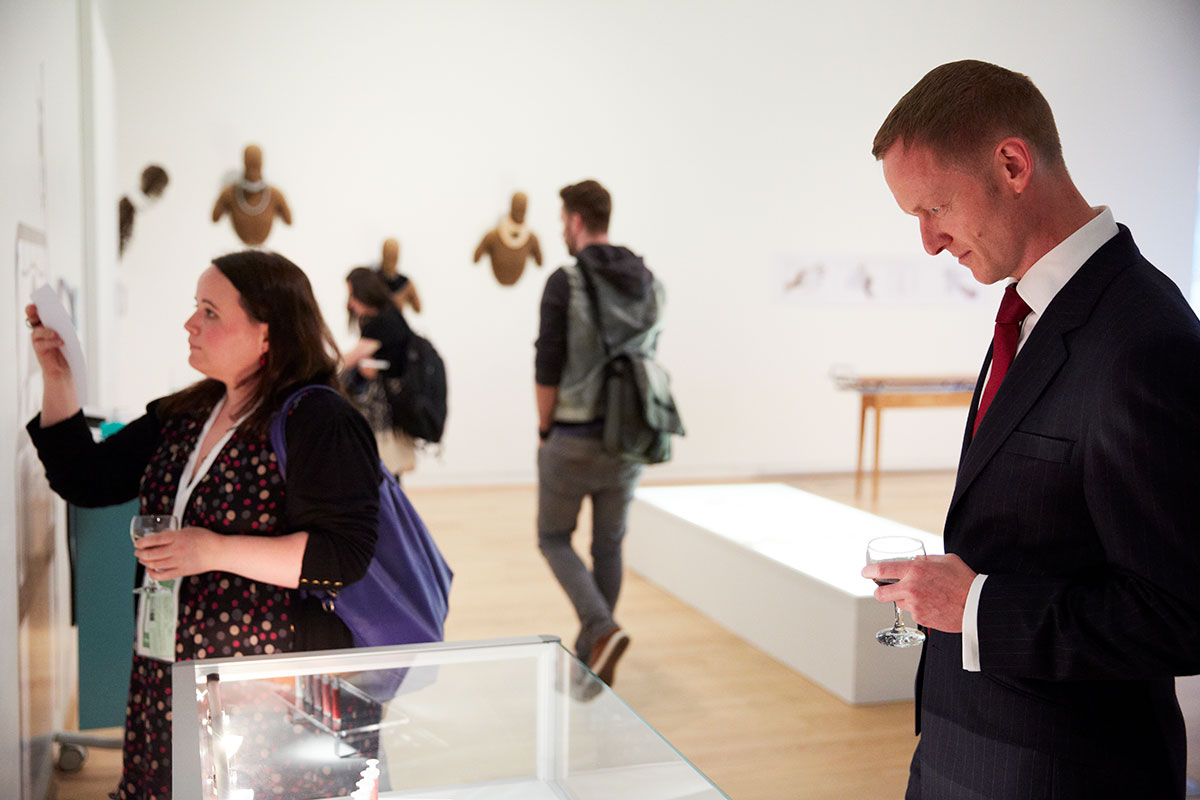 The conferences invite participation from researchers and practitioners across the areas of design, health and creative practice in order to develop new dialogues and offer different perspectives.
We encourage participation by individuals using services and products, and the sharing of real-life experiences.
The formats of our conferences have included presentations, workshops, exhibitions, design challenges and social activities. This video captures the activities of the 24 Hour Inclusive Design Challenge organised by Julia Cassim and Kyoto DesignLab at Design4Health2015.
Design4Health2020 was due to take place in Amsterdam 1st-3rd July 2020; the fifth conference in 2018 was hosted by Lab4Living at Sheffield Hallam University. Future conference announcements will be published at Design4Health.
Design For Health is an international refereed journal covering all aspects of design in the context of health and wellbeing. It was established in 2017 by Lab4Living with leading academic publisher Taylor & Francis. The Journal is published three times a year by and provides a forum for design and health scholars, design professionals, health-care practitioners, educators and managers worldwide.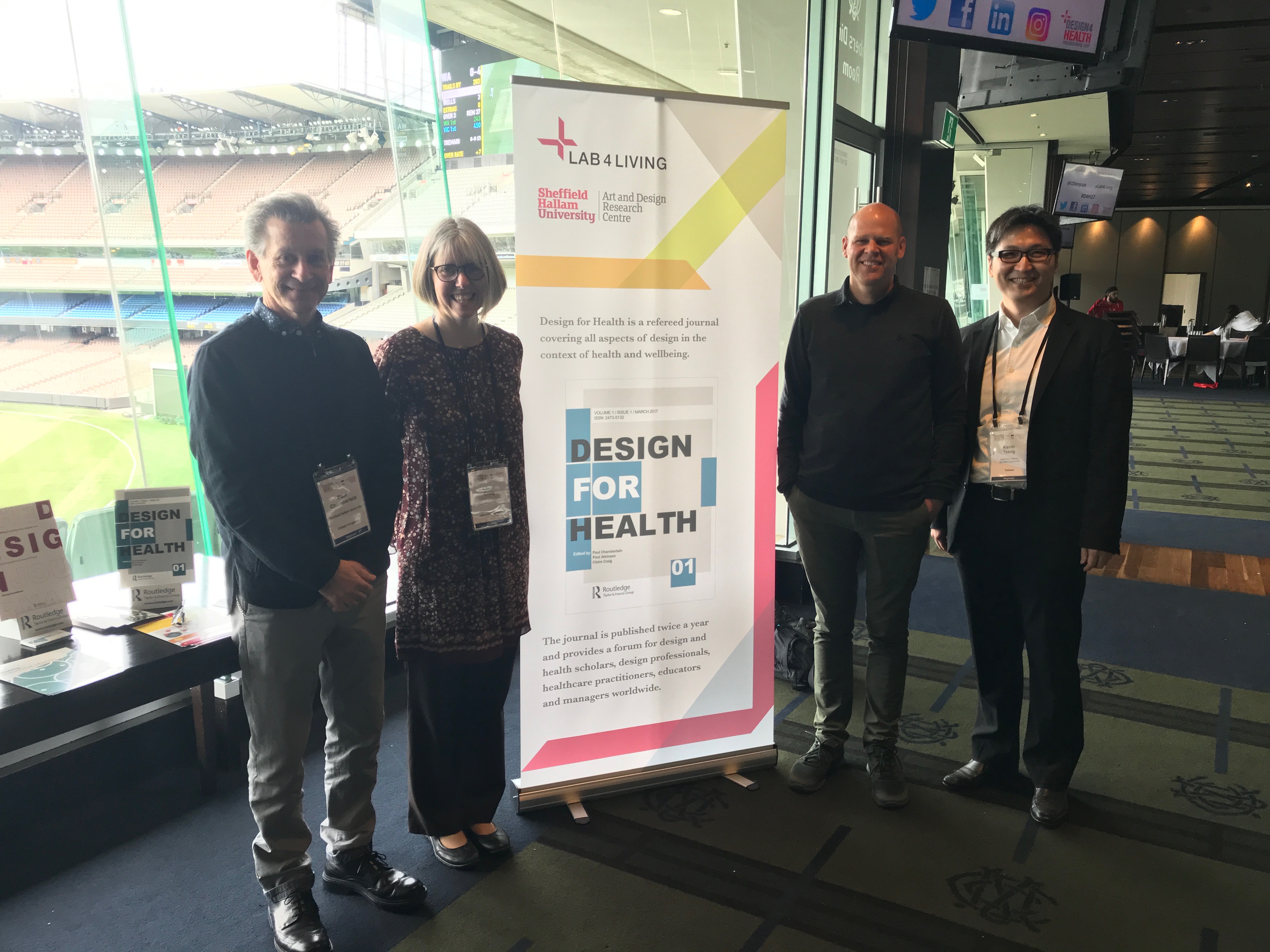 The latest articles, plus details of how to subscribe and submit, are available on the journal's homepage.
Join the conversation: D4H mailing list @design4health #D4H2020.