We're delighted to host this month Design Futures: a retrospective – 20 years of design impact. On show are selected projects conducted by Sheffield Hallam University's packaging and product design group.
Design Futures is a team of award-winning product and packaging designers and researchers. With frequent collaborations with Lab4Living, Design Futures is helping people to live longer, happier and healthier lives by developing new packaging and product solutions.
Design Futures' work is informed by the latest research methods and practice through close links with the Art, Design and Media Research Centre. The product and packaging design teams have played a role in supporting regional businesses in the Sheffield City Region through Knowledge Exchange programmes.
In this exhibition, discover some of the challenges that many organisations and companies face and the creative ways in which design can respond to help grow our economy, protect our planet, and support our communities. You'll be able to see how human-centred design and innovation can make things better for users.
Regional businesses will have the opportunity to meet the designers and discuss possible collaborations and funding at two separate lunch time events on 6th and 20th April, organised with Sheffield Innovation Programme.
For prospective students visiting the University's Open Day on Saturday 23rd April, you will have an opportunity to visit the exhibition, which is just across the road from the Art and Design Department in the Head Post Office building.
Exhibition details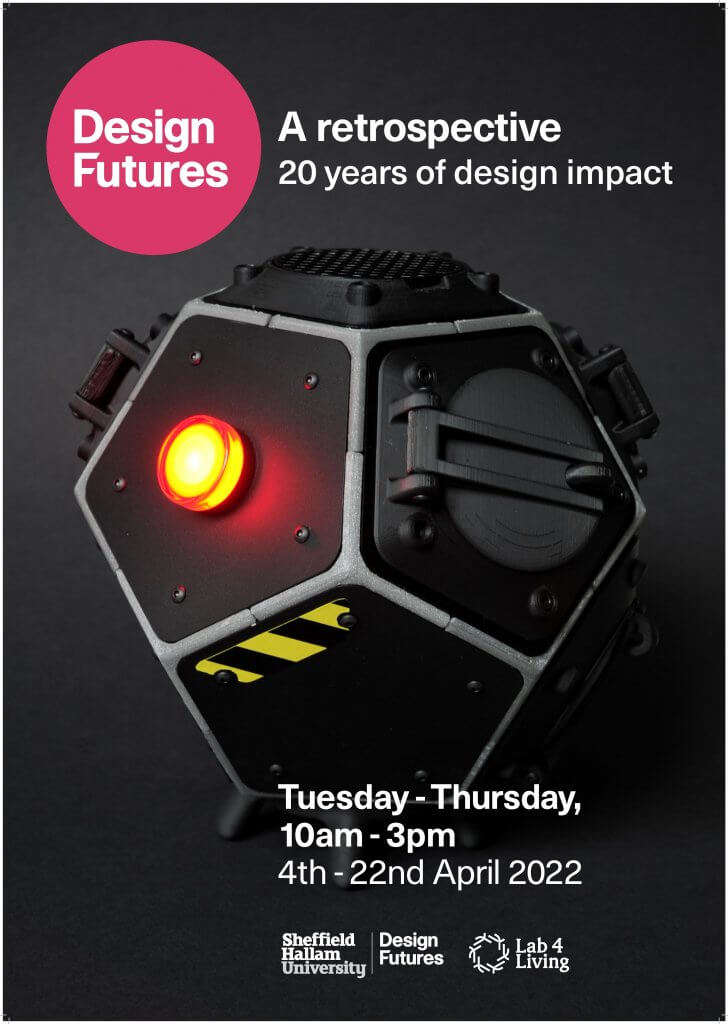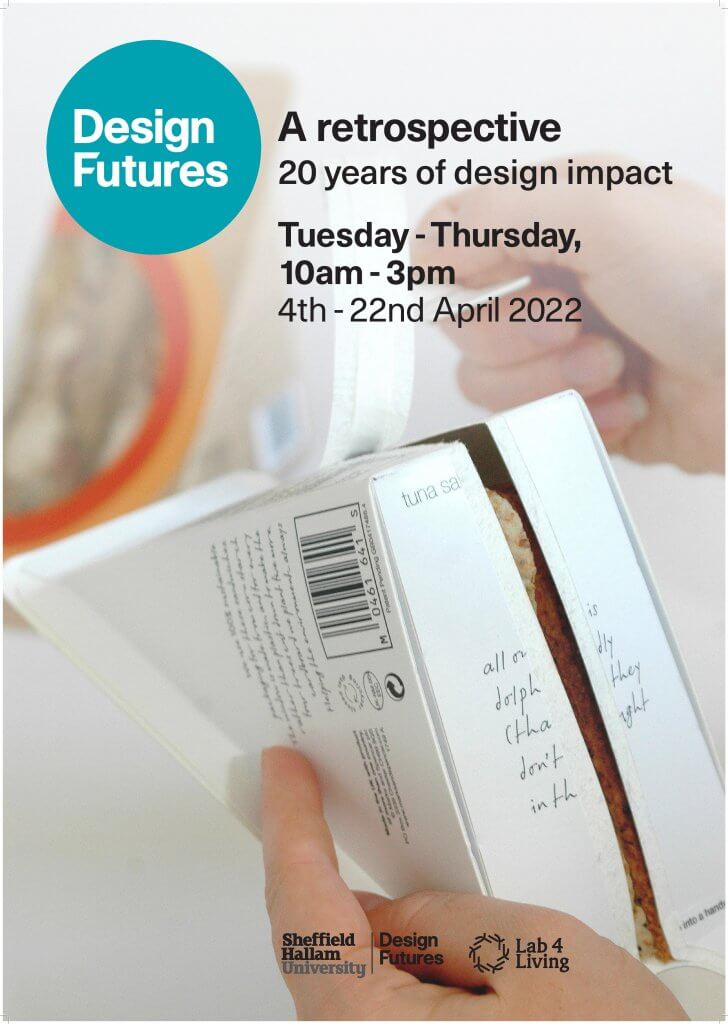 About Design Futures
The Advanced Product Development Centre, now known as Design Futures, was set up in 1997 by Sheffield Hallam's Art & Design Research Centre in collaboration with the University of Sheffield. It was set up as a commercially focused product & packaging design consultancy group to support the regeneration of the Sheffield sub region.
Lab4Living and Design Futures have frequently worked together on projects in health and wellbeing settings, such as Support4All, The Life Cafe, Head Up and Journeying Through Dementia.
---
What next?