17 Oct 2023
Handle [me] With Care is a research project by Noémie Soula exploring through dance the relationship between people living with reduced mobility and their caregivers though movements and body interaction. A projection of this dance theatre, filmed with Hype Dance last year, plus a Q&A with Noémie will take place on 10 Nov as part of Sheffield's Being Human Festival.
At the Handle [me] With Care event on Fri 10 November 2023, you will experience the projection of a short edited film of different choreographies. It will transport you into the intimate and poetic movements and interaction during dressing care. The research challenges the stereotypical representation of care and ageing.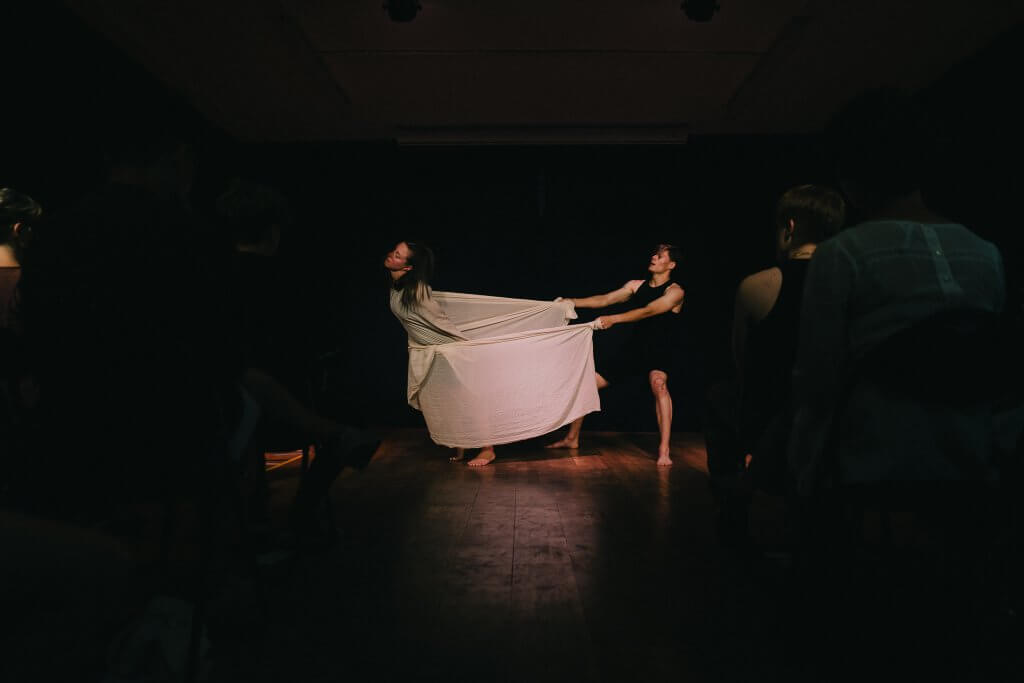 This work is part of a Research England funded project by Lab4Living researcher Noémie Soula. The movement artist Lucy Haighton brought to life this research with choreographies exploring and expressing care. She worked with the talented dancers Sarah Hobson and Chris Brayford, as well as the sound artist Matteo Bandi.
Related news >> Hand (me) with care at Hype Dance
The projection will be followed by a Q&A with Noémie and the artists involved in the research. This event is part of Being Human Festival, the UK's national festival of the humanities, taking place 9–18 November 2023.
The event is hosted at Soft Ground, 37 – 41 The Moor, Sheffield, S1 4PF.
For more information about the event, and to register to attend, please visit Eventbrite.