Thanks to this grant, she is developing a new art research project entitled 'Mythical Living Data: An Inquiry into the Future of DNA as Data Storage'.
The Synthetic Biology category was judged by an international jury of arts and science curators, and experts in pharmacology, cell therapy and synthetic.
LEONARDO REBOOTED is a production grant created by Da Vinci Labs (FR) and curated/coordinated by Quo Artis (ES). Da Vinci Labs will be a multi-disciplinary research centre aiming to engage in critical contemporary issues and foster innovation in Art & Science practices.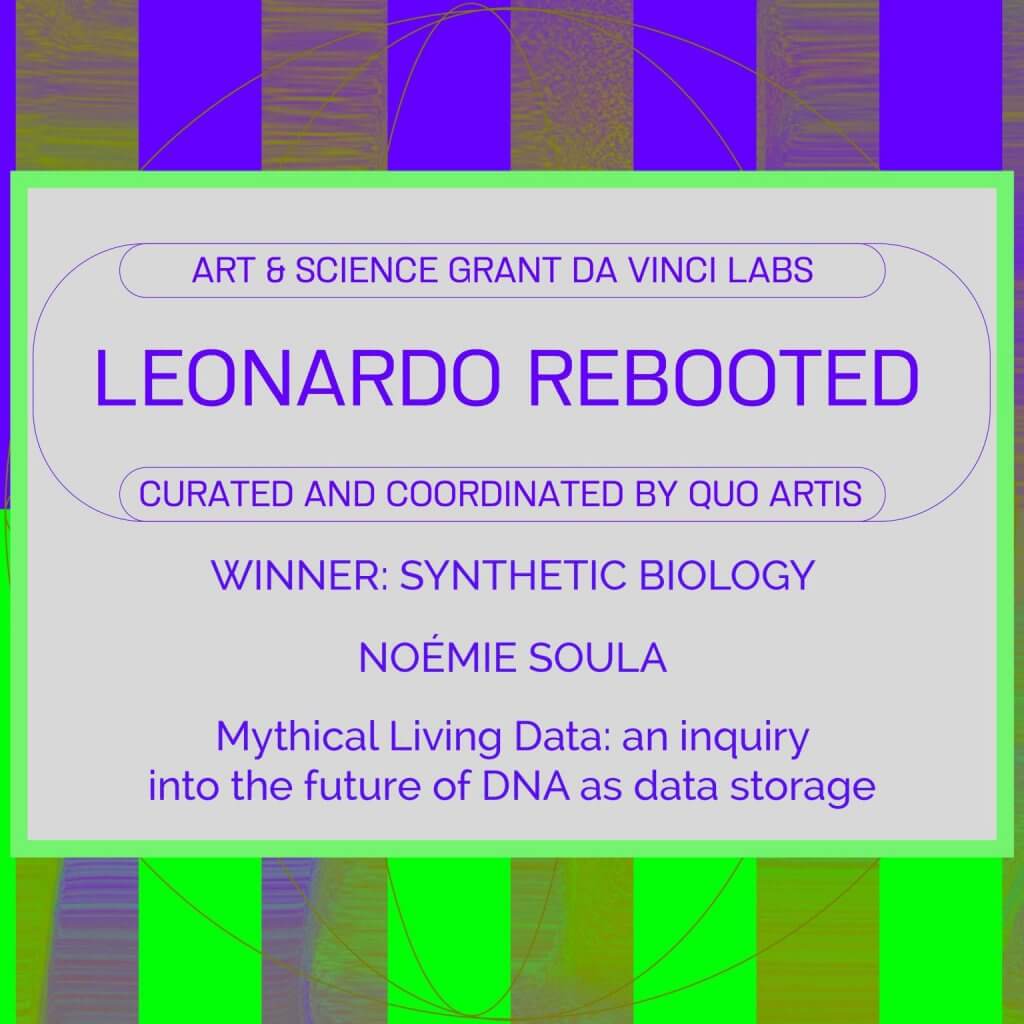 Noémie Soula is an interdisciplinary arts practitioner, interweaving life sciences, storytelling and design, and focusing on exploring alternative futuristic scenarios.