Lab4Living researcher Dr Remi Bec is collaborating with a University of Surrey researcher at a workshop on wellbeing through tangible interaction at a prestigious human-computer interaction conference in May.
At the workshop, Remi and Dr Sarah Campbell will explore the role of technology in promoting social and physical health and wellbeing. They have been selected to take part in the one day workshop, part of this year's Human Factors in Computing Systems (CHI) conference in New Orleans in May 2022. The Tangible Interaction for Wellbeing workshop aims to create a manifesto documenting ideas and demonstrating the importance of interaction for wellbeing in a post-pandemic context.
Technology-supported games
Remi and Sarah are interested in exploring the use and role of technology in supporting social and physical wellbeing, drawing on their respective projects. Their approach to promote Health and Wellbeing is to use the fun that games provide.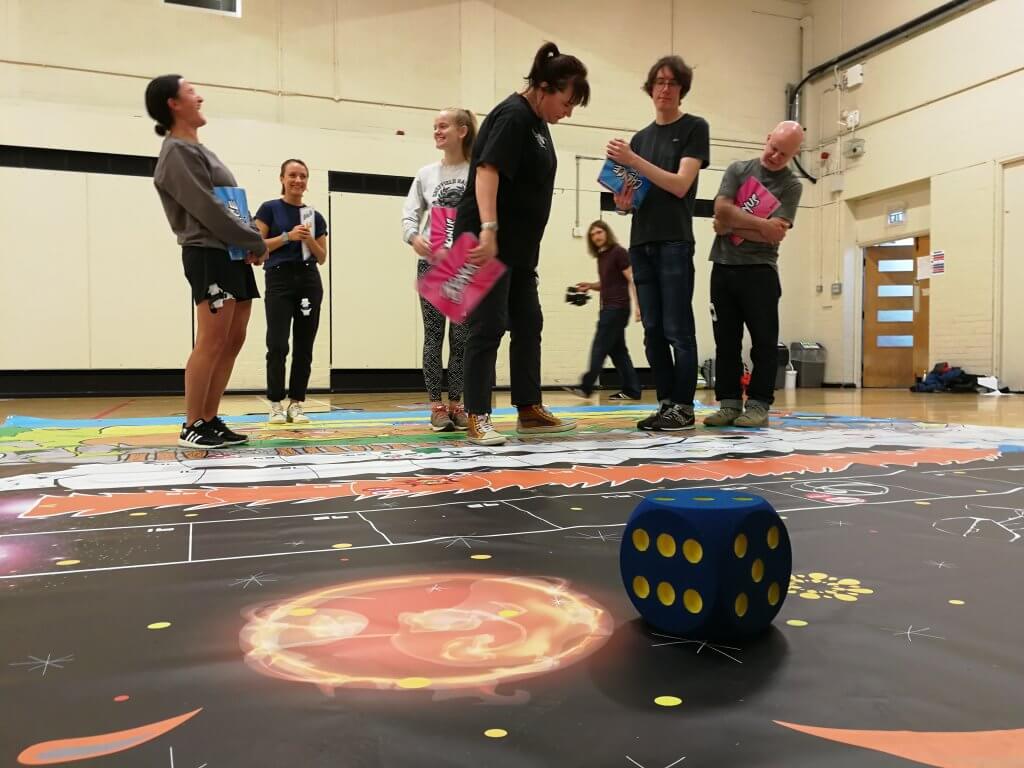 Independently, they have created two games: 'Boost Up!' and 'Dragons of Afterlands'. Both games are technology-supported yet implemented differently.
In Boost Up!, tracking devices measuring and feedbacking physical activity levels are used to develop a currency to play a series of large scale games.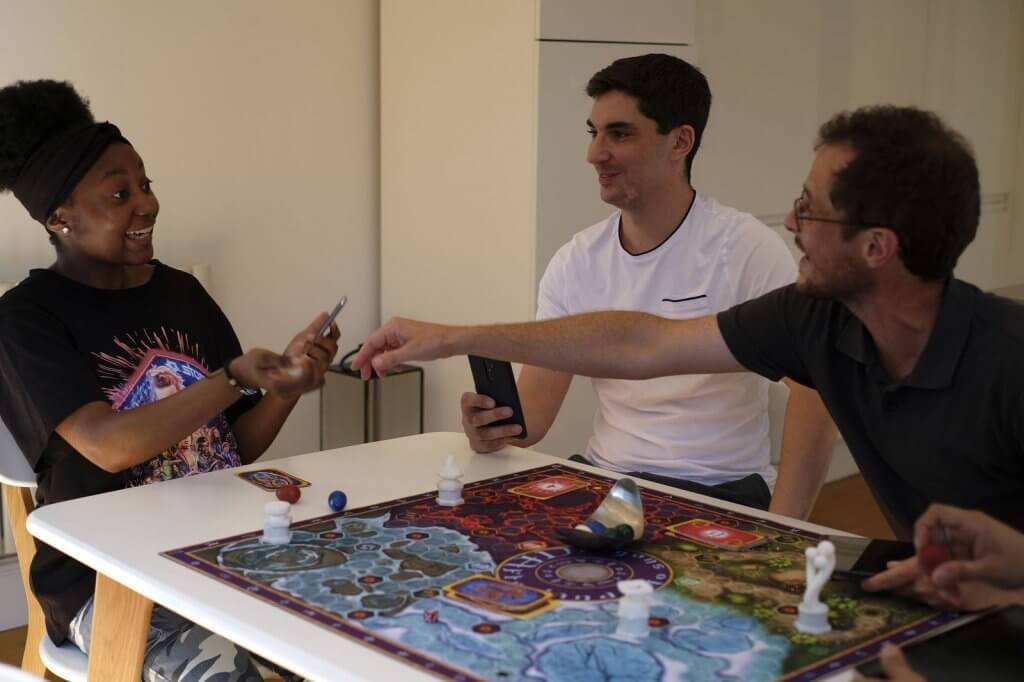 In Dragons of Afterlands, an app available on phones/tablets is used to play an augmented reality board game.
Boost Up! is therefore on the lower end of the 'no-tech to high-tech' spectrum while Dragons of Afterlands is situated on the higher end.
The physical aspects of the games are crucial to encouraging interactions with other players to promote wellbeing. Remi and Sarah draw on their respective games to discuss the role of technology in promoting social and physical health and wellbeing. During the workshop, they will explore the drawbacks of developing and prototyping games which embed technology. They will also discuss the implications when evaluating the games, both for designers and end-users.
CHI conference
The ACM Conference on Human Factors in Computing Systems (CHI) series of academic conferences is generally considered the most prestigious in the field of human-computer interaction. CHI has been held annually since 1982 (including once at Sheffield Hallam University) and attracts thousands of international attendees.
About the researcher
Remi Bec's research explores the use of games to promote engagement and behaviour change. He has co-developed, prototyped and evaluated iteratively Boost Up!, and created social enterprise GoFit4Fun CIC. GoFit4Fun CIC acts as a vehicle to translate the knowledge gained through research into solutions that are implemented into the real world.