This enquiry examines the role of design and creative practice in giving voice to older people facing extreme poverty in Sheffield.
Funded by: Research England
Project lead: Claire Craig, Sarah Smith (Smizz), Helen Fisher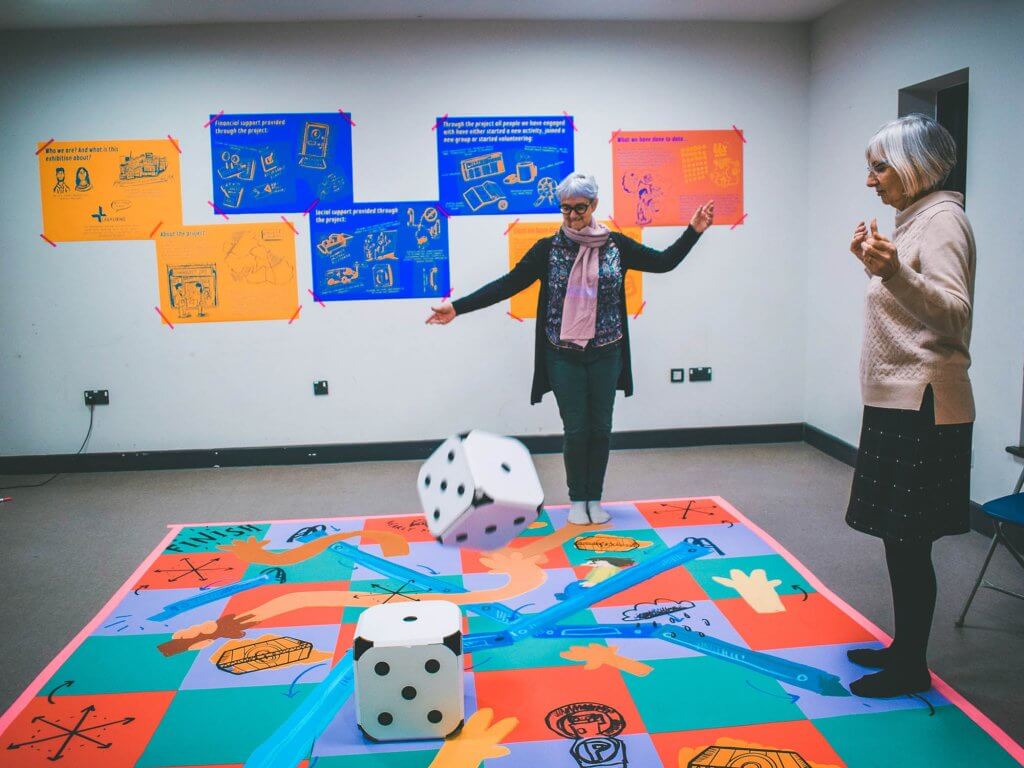 Despite the long-term trends of improvement in life expectancy, infant mortality and rates of premature deaths from cancer and cardiovascular disease in England as a whole, stark inequalities in health remain (Public Health England, 2019).
According to research undertaken by the Kings Fund 'long term conditions are 60% higher in people experiencing poverty (DH, 2012). Studies have suggested that the severity of the disease is 30% greater for this population and that multi-morbidity is more prevalent particularly in relation to individuals living with mental health problems. For premature cardiovascular disease mortality considerable inequality by deprivation exists with mortality rates in the most deprived tenth of areas of the UK almost 3.5 times higher than those in the least deprived tenth of areas.
Design has an important role to play in challenging and addressing these inequalities. In 1972 Papanek and Fuller argued that design is imperative to satisfy unmet or underserved needs of marginalised people living in resource limited societies. More recently there has been a diversification of how and where designers are working with greater emphasis on civic responsibility and the value of social design.
Researchers in Lab4Living engage in a wide-ranging programme of work addressing health inequalities. This current study utilizes a design-led approach to make visible some of the challenges older people living in poverty in Sheffield face. This two year project was undertaken in partnership with REACH as part of the national AgeBetter programme. Inspired by the Life Café (a curated set of materials to enable individuals to have challenging conversations about sensitive topics of end of life), the project lead commissioned the development of a toolkit to support conversations about finances. This was found to be successful and has now been adopted by Age Better in a national roll out of the work.
Outputs
The research culminated in an interactive exhibition where participants were able to share their experiences of social isolation, loneliness and financial hardship. The work has contributed to broader debates regarding he need to create services that are more in-tune with the complex and multiple barriers people living in poverty face.