The aim of the research is to co-design a multi-dimensional, cross-disciplinary and personalised coaching system. Leveraging ICT social connectivity, NESTORE will support older people to sustain independence. The system will operate through tangible objects as well as software and apps.

Funded by Horizon2020.

Partners:
Politecnico di Milano (Polytechnic University of Milan), AGE – Age Platform Europe AISBL, Consiglio Nazionale delle Ricerche (Italian National Research Council), EURECAT – Fundacio Eurecat, FLEX – Flextronics Design S.R.L, FSIE – Fundacio Salut i Envelliment

Project Team:
Lead – Paul Chamberlain
Claire Craig, Nick Dulake, Kathi Chamberlain
The ageing population is growing fast in the EU. ICT can procide solutions for Active Ageing, however the success of novel ICT solutions depends on user perception about their efficacy to support toward health promotion and global wellness.
NESTORE will develop an innovative, multi-dimensional, personalized coaching system to support healthy ageing by: 1) Generating and sustaining motivation to take care of health; 2) Suggesting healthy nutrition and personalized physical and mental coaching, as well as social interaction, to prevent decline and preserve wellbeing.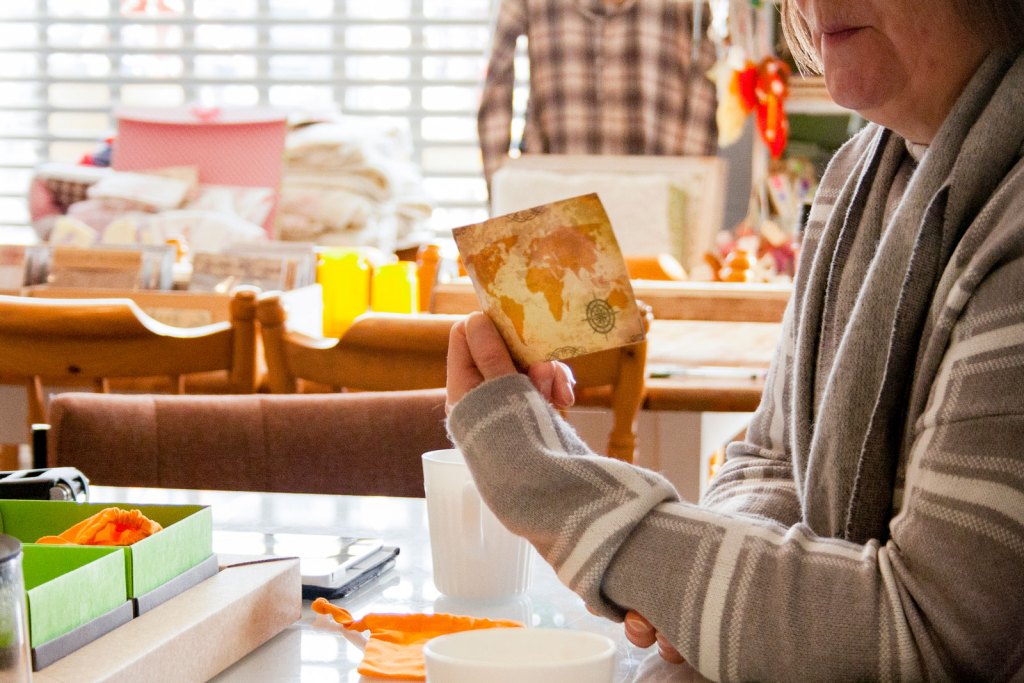 Lab4Living is part of the NESTORE consortium which comprises 16 partners from 8 European countries.
Through co-creation workshops with community living older people, the Lab4Living team are building understanding of the hopes and aspirations of participants to gain insights as to what individuals find meaningful, in order to inform the types of activities that NESTORE may offer to engage and motivate end users of the product. The workshops have explored what is meaningful in people's lives and adopt the 'exhibition-in-a-box' co-design methodology developed and facilitated by the Lab4Living design research team. The methodology uses a collection of carefully chosen objects designed to stimulate and prompt conversation, and enable participants to share their experiences.
"Using the 'Exhibition in a Box' methodology has enabled the participants to share in detail some of the factors affecting their perceptions and acceptance of technology, which informs how NESTORE might support older people's engagement in health promoting activities."

(Claire Craig, Lab4Living)
A key strength of the methodological approach followed in NESTORE is the engagement of end-users at all stages of the design process. Participatory methods permeate every aspect of the research in order to ensure that the end-product reflects the community's needs and perceptions.

Working with Lab4Living researchers, the 'expert-by-experience' ('EBE') group, a group made up of ten older people whose ages ranged from 54-93, have analysed the workshop findings and are recording and sharing their experiences of technology in their every day lives.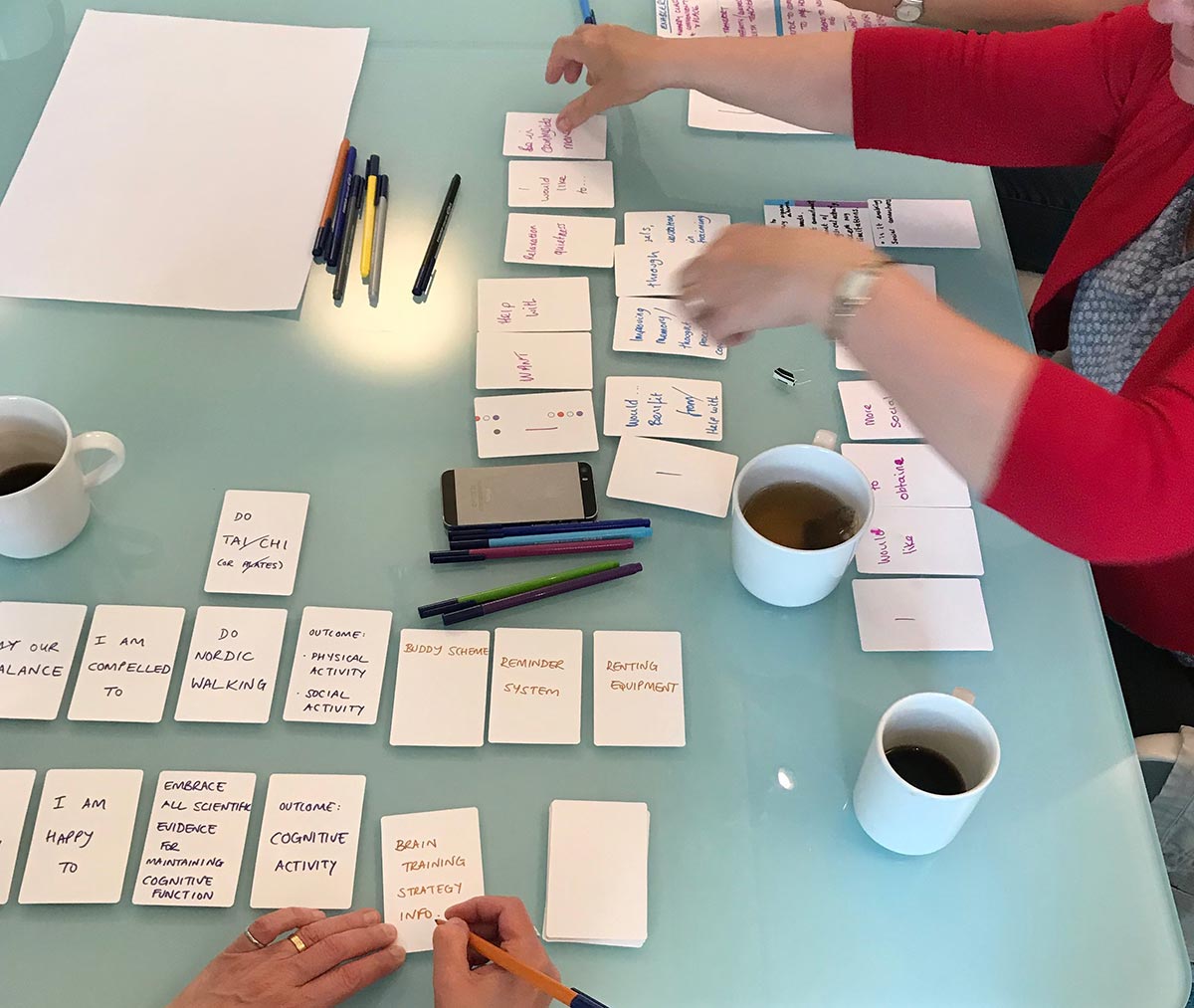 The shared findings will inform the content of the technological development of the system through an iterative process and ongoing dialogue with the 'EBE' group.
The research is building understanding of user requirements of the technology and the factors that promote and inhibit use, and will explore other potential contexts where the technology may be used.