The project aims to produce a prototype level anatomical training mannequin incorporating physical characteristics which are typical in obstetric patient.
Funded by Obstetric Anaesthetists' Association
Partners: Sheffield Teaching Hospitals NHS Foundation Trust; Medipex Ltd Healthcare Innovation Hub
Project lead: Andy Stanton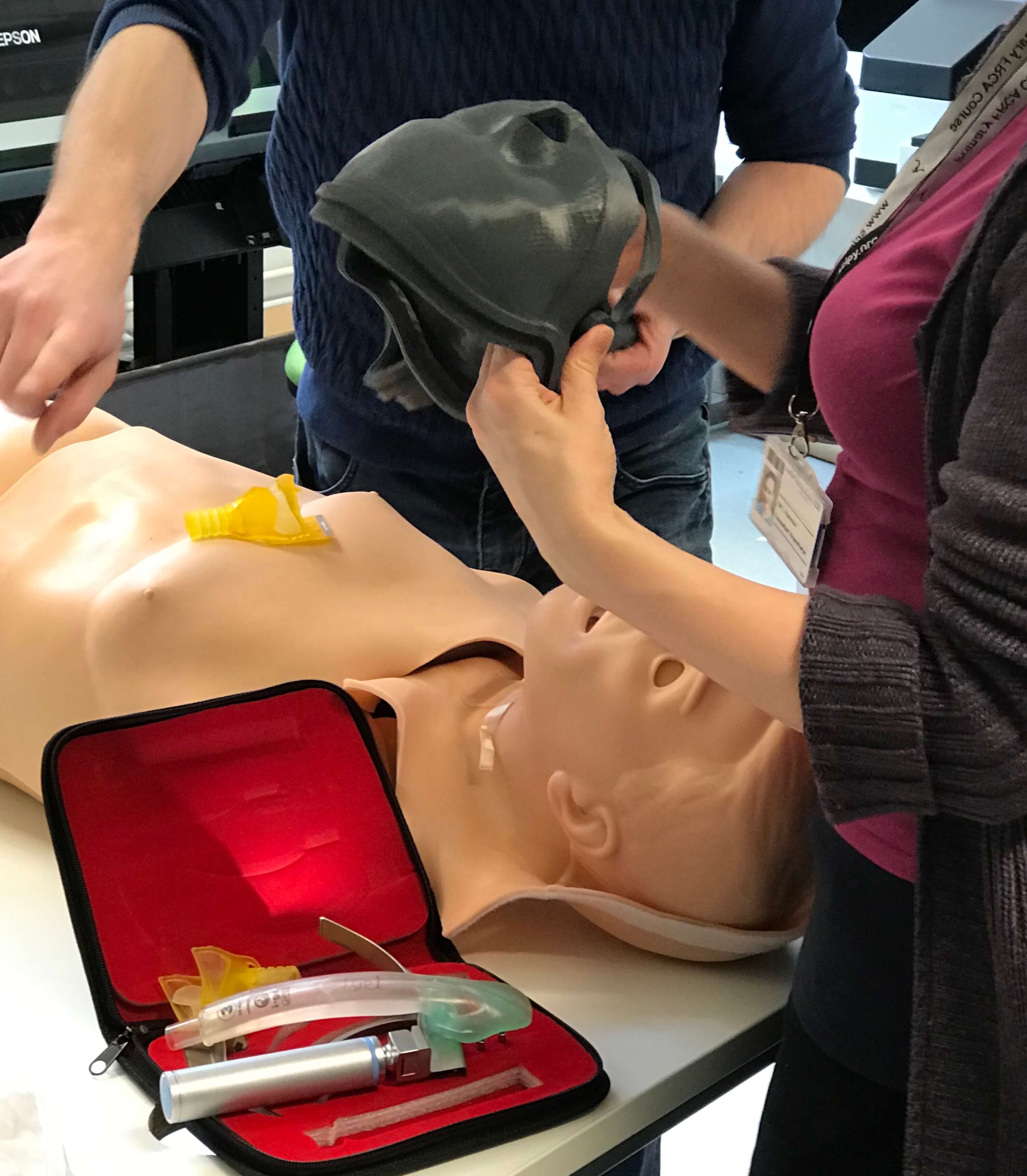 General anaesthesia for obstetric surgery, including caesarean section, is often delivered in emergency situations where some of the specific physiological features relating to an individual patient that might affect oxygenation and airway management can be overlooked.
Failure to intubate the trachea (insert a tube for ventilation) can have disastrous consequences for both the mother and unborn baby due the resulting lack of oxygen. It is therefore important that anaesthetists are given appropriate training for this patient group.
However since general anaesthesia in obstetrics is relatively uncommon, training opportunities for anaesthetists are limited. The use of simulation and trainers for anaesthetists and their assistants is important in developing and maintaining their obstetric airway skills.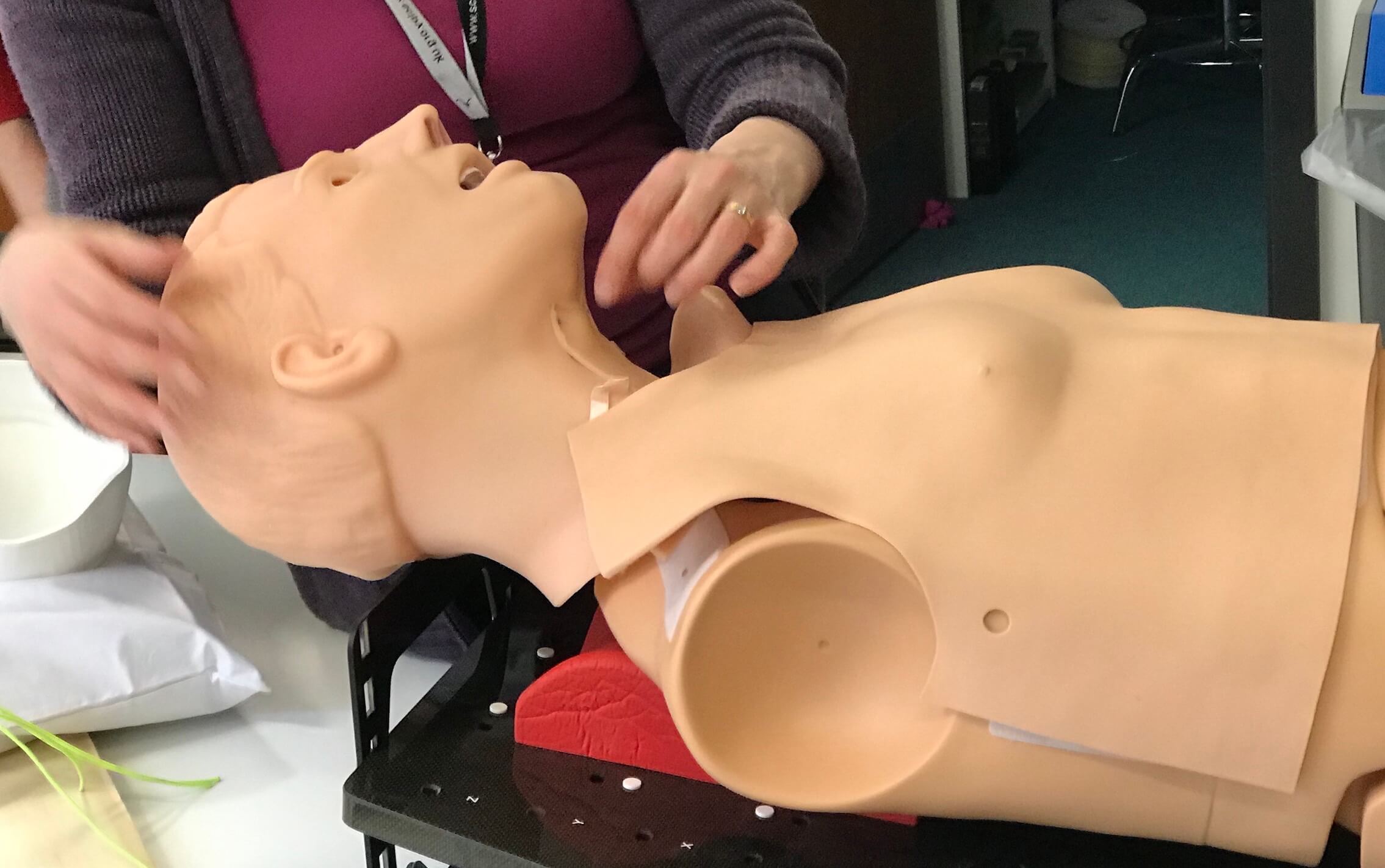 Current airway management trainers exist mainly for adult males, paediatric and neonatal models, including models for rare conditions. There are no obstetric specific airway management trainers for sale on the current market.
Many of the physical changes which present themselves throughout pregnancy are not incorporated into the generic adult models and specific procedures in relation to obstetric patient positioning are not achievable.
By incorporating the specific functionality needed, we hope to produce a much more realistic obstetric patient training tool which will support learning in obstetric anaesthesia.

Andy Stanton, lead designer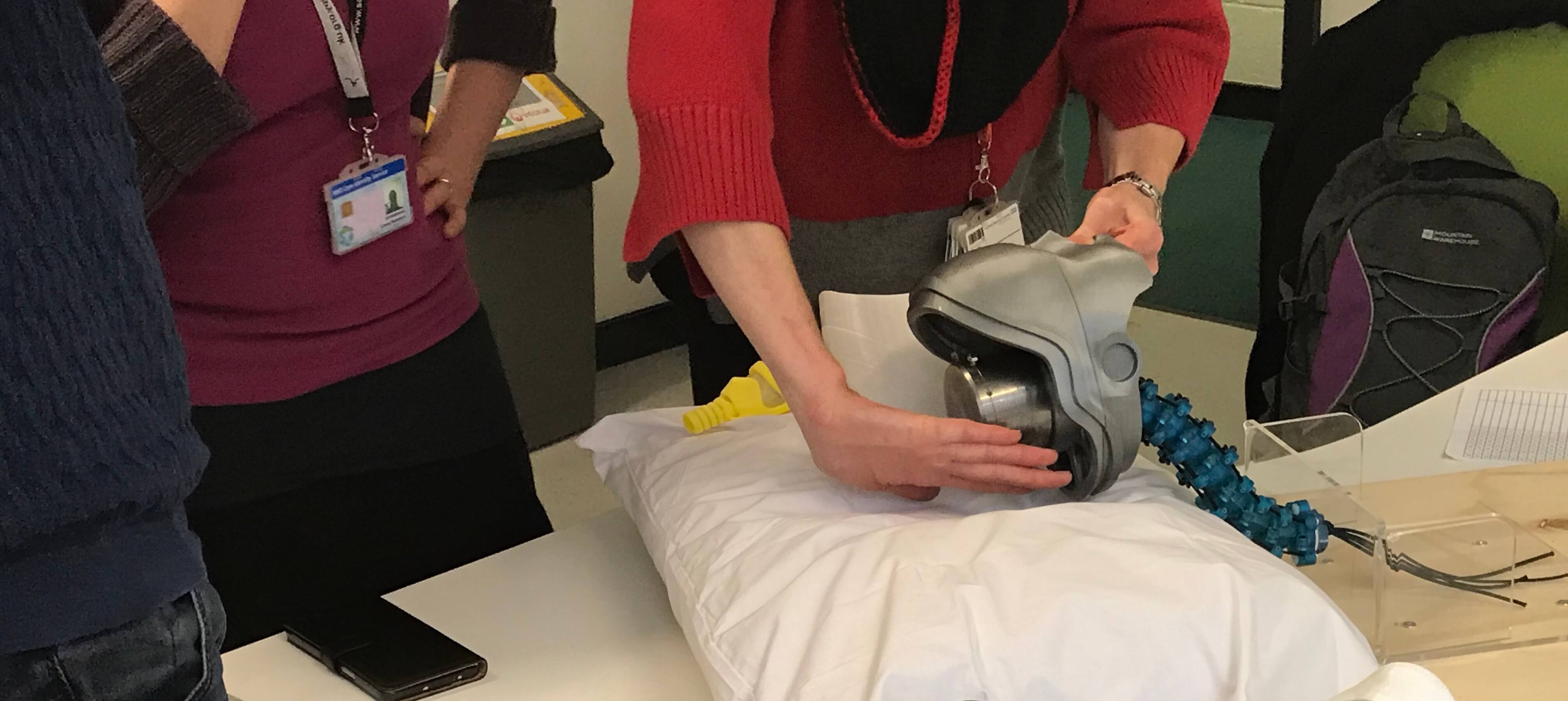 Working with anaesthetists as representatives of Sheffield Teaching Hospitals, Lab4Living is developing a prototype obstetric airway management training tool which incorporates obstetric related functionality. This functionality includes:
Varying degrees of upper respiratory tract swelling depending on length of labour, conditions such as pre-eclampsia and use of oxytocin.
Enlarged breasts making insertion of the laryngoscope more difficult.
Longer hair and use of hair pieces leading to exaggerated neck flexion and suboptimal patient positioning.
The facilitation of a left lateral tilt of the operating table with potential incorrect application and direction of cricoid pressure with resulting vocal cord deformity.
Shorter neck with the growing prevalence of obesity in this population.
By incorporating interchangeable functionality to present differing emergence scenarios, the design team aims to produce a more realistic training tool to better inform clinical teams in the area of obstetric anaesthesia.