This research provides a much-needed guide to promote effective arts for health practice for artists in the fast-emerging interdisciplinary field of Arts and Health.
Project Lead: Michael Tan
Project Funding: National Arts Council, Singapore Research and Development Grant
This research attends to the limited guidance to promote effective arts for health practice for artists in the fast-emerging interdisciplinary field of Arts and Health. With the increased mobilisation and engagement with non-therapy, non-clinically trained artists in varied settings, observers of arts and health have called for a need to establish clearer guidelines and ethics of practice for such a group. The Caring Arts-Health Practice Framework derived from this research offers a much-needed guide. The practice framework has been appraised by international peer reviewed for dissemination in a leading journal of the field – Arts and Health (2018).
Methods
A unique aspect of this research lies in its endeavour to devise a methodology that integrate participatory arts practice with qualitative research (the action research case study. We refer to this hybrid approach as 'critical arts-health practice'. ). It comprises of three inter-related phases: Research Design; Practice and Field Research; and lastly Analysis.
The research methods employed in this research include: participant observation, semi-structured interviews, focus groups and research journaling. It also integrated several visual methods, namely, colouring charts, video and the artwork produced by the participants on a participatory visual art (PVA) programme.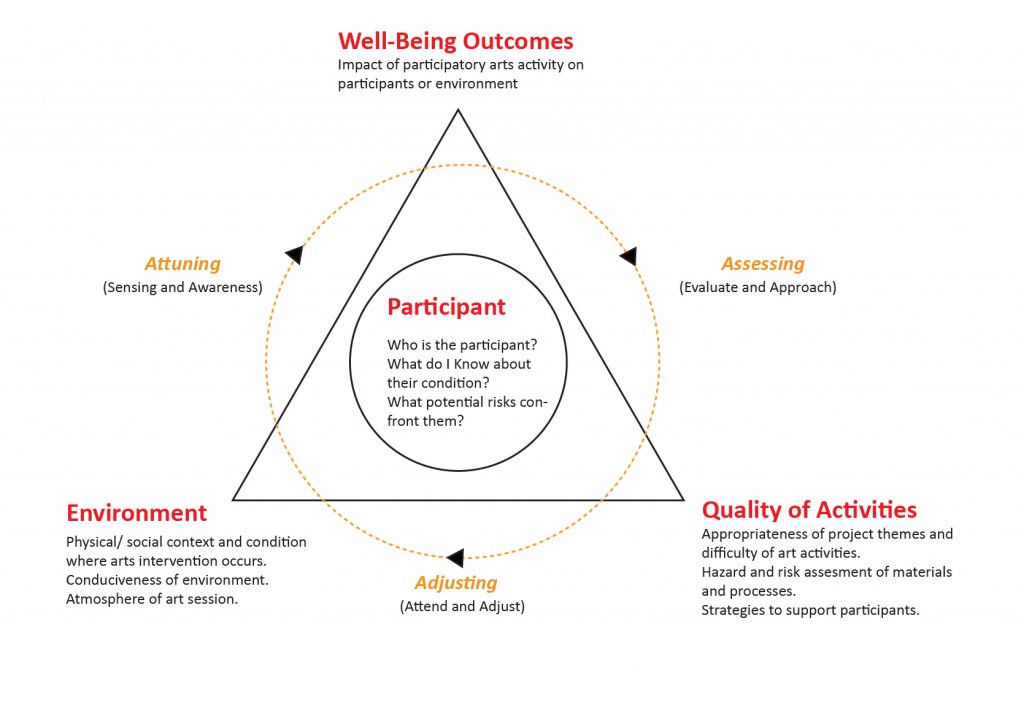 Impact
The practice framework been adopted by the Agency of Integrated Care (Singapore), the national agency for eldercare planning and development. The framework will be use in the training of artists in its seminal art residency in nursing home programme, involving nine nursing homes and over 100 nursing home residents across the country.
The framework was also adapted in two creative activity toolkits:
Printed copies of the toolkits were distributed to social and community care organisations in Singapore and digital copies are freely available online for the public to access.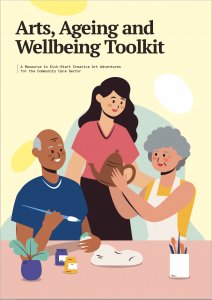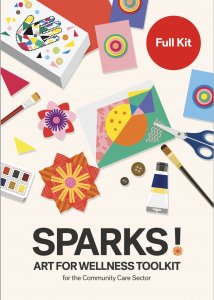 This work has also been disseminated at the following international events:
International Arts and Health Conference 2017 (Sydney, Australia);
Arts in Eldercare Seminar 2016 (Singapore);
Working with People-centred Processes: Art, Education and Cross-sector Collaboration Conference 2016 (Bangkok, Thailand).
Resources