A novel nature-based creative activity to encourage reflection, discussion, and planning on end of life.
Project Lead: Michael Tan
Partners: Marianna Gracia, Compassionate Sheffield
Funding: Research England
Talking about and planning for death may feel daunting but any occasion to discuss and share our thoughts and preferences while we are still able to, can lend clarity and lead us to determine what is important in our life. We never know when we will be leaving this world. Making this information known to the people we love can be useful for supporting them, particularly at moments when they need to act on your behalf.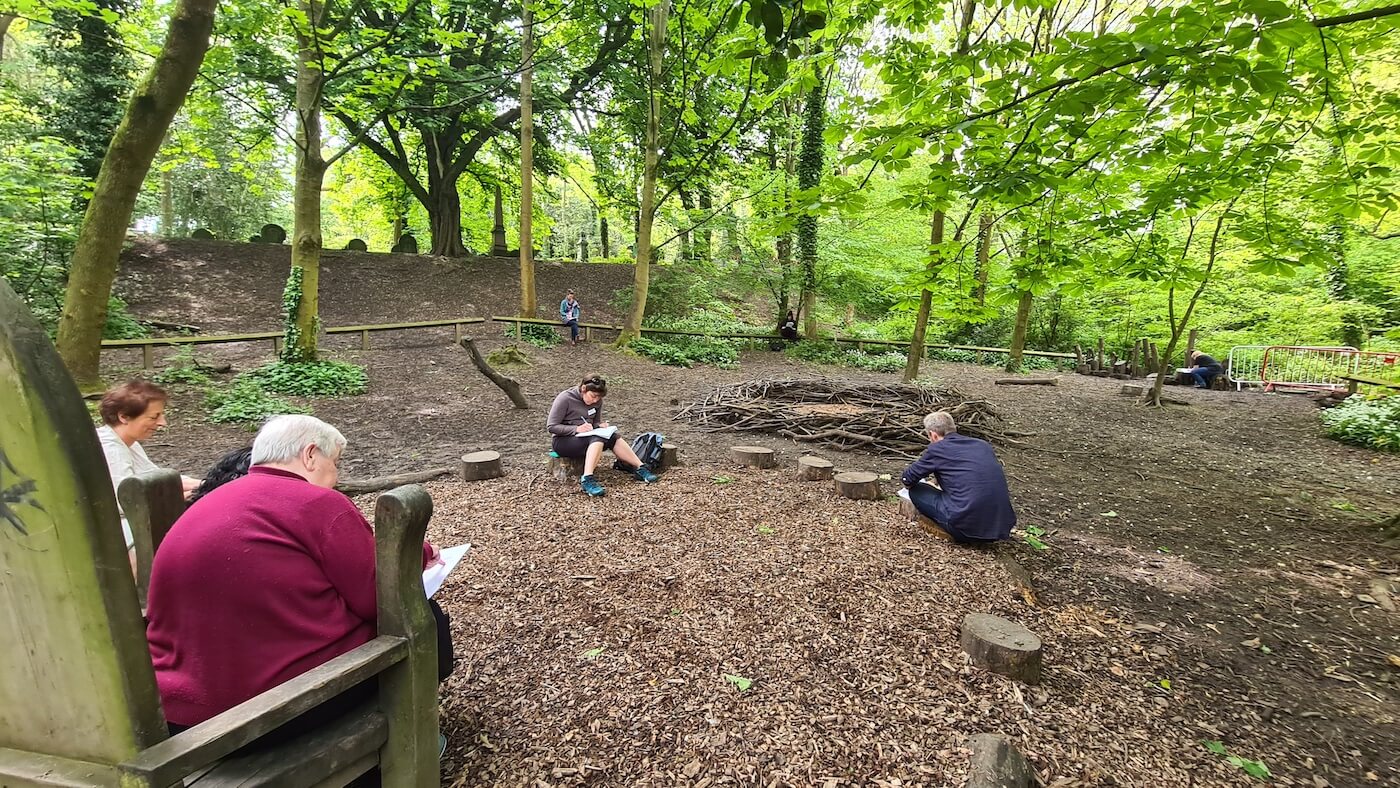 When Seasons Change is a novel nature-based creative workshop that aims to ease and initiate reflection and considerations for end-of-life.
The session blends the natural environment, walking, poetry reading, photography, and writing to offer moments for the participant to consider the things that matters, but more importantly, to encourage one to capture in words some initial thoughts and wishes for end of life.
The session has been developed and run as a pilot initially at part of Dying Matters Awareness Week in Sheffield in May 2023, with future plans to bring it to a wider community.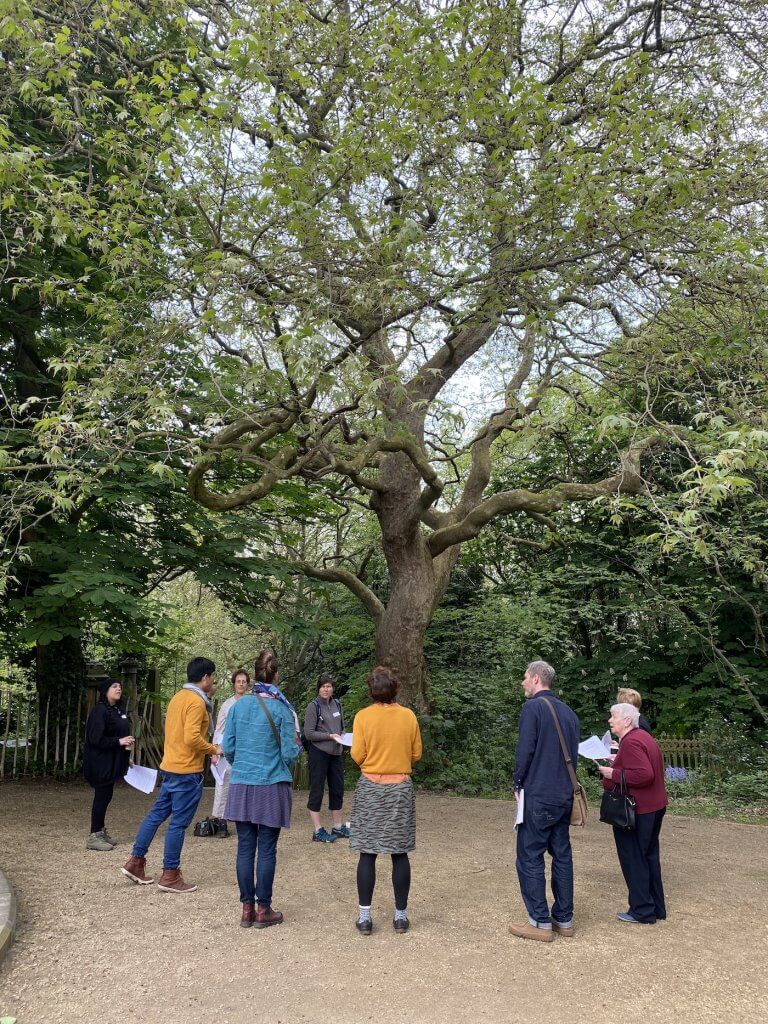 Background
The work draws on Michael Tan's experience and interest in creative health and nature and Marianna Gracia's experience as a psychologist and an end-of-life doula. Michael's practice and research explores, interrogates, and imagines care in relation to creative practice to promote human flourishing. Initial partnership and project development began in Autumn 2022, with the pilot session being run in May 2023.
Research questions
What are the ways which we help over attitudinal barrier to end of life discussion?
How can nature-based creative activities support end of life discussion?
Research aims
This work aims to foster mental wellbeing and serves as a preventative bereavement / grief work. The work is an invitation to participants to reflect on the things that matters to them, particularly at the end of life. It draws on the introspective potential of walking, creative engagement and nature to create a supportive and active process that goes beyond talking to enable one to capture their thoughts and feeling in writing. It also provide participants a tool to approach others to discuss end of life matters with others.
Methods and preparation
The work is art-based, making use of drawing, poetry reading and photography to engender a supportive process for the participants. The session and the project itself provide a mechanism, framework and alternate approach to facilitate the process of end of life discussion in less grim and communal manner, using creative activities as a vehicle. The work, then, can be regarded as a method and potentially a methodology with further research.
Michael conceptualised and developed the session and all the nature-based creative activities- creative reflection drawing, participatory poetry reading and photography, while Marianna, a project partner, lent knowledge on best practices and consideration on end of life conversations. She contributed advice and feedback on content development to ensure psychological safety, and co-facilitated the session.
Participant feedback
"It taught me that I am not on my own with losing people close to me"
"I noticed how the questions were simple and profound."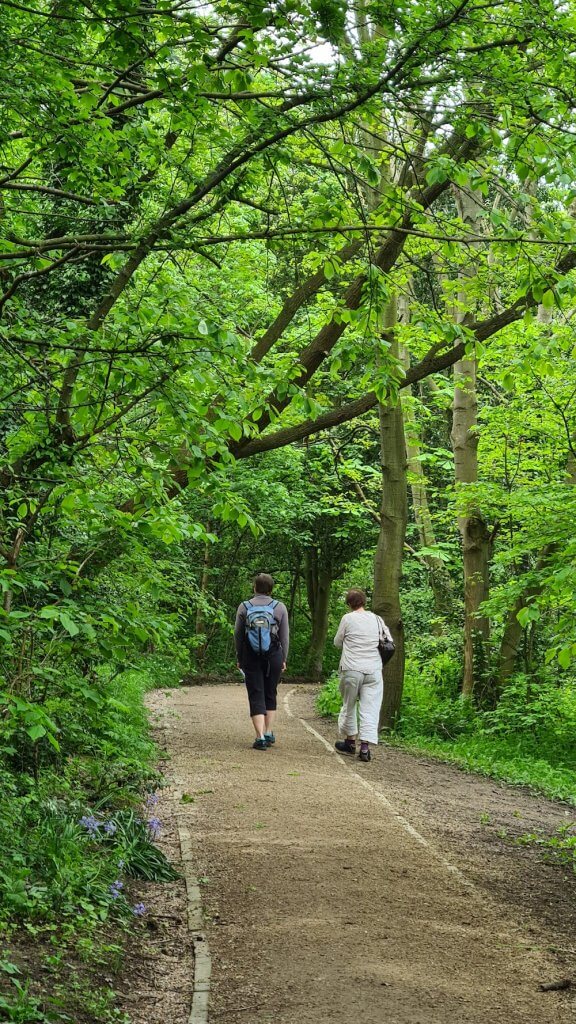 "Relaxing and safe"
"Really beautiful and thoughtful work"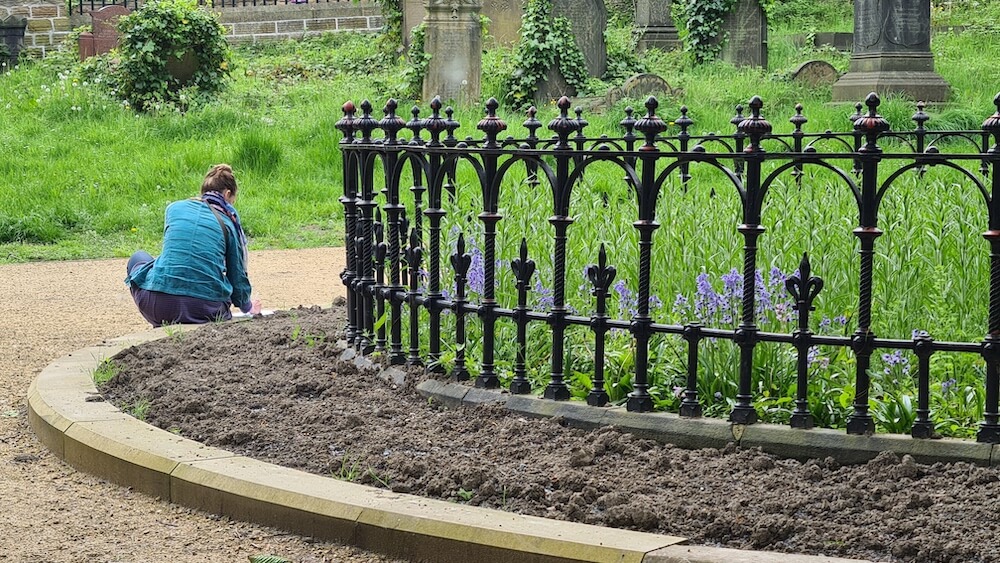 "Very useful questions and areas of enquiry"
"Thought provoking and engaging"
Resources and Outputs