Project update: 2 June 2021
This week the team created an animation video of the final concept for the UTI testing device in primary care settings project. Due to COVID, we have been unable to create the physical prototypes in the workshop. The animation videos provide an alternative format to enable co-design and feedback.
Developing the concept
We have developed this concept for the device in line with participant needs, which were identified with people who have had experience of UTI and healthcare professionals during an earlier stage of the project.
The concept features a screen tilted at a 45 degree angle which allows for viewing at a comfortable angle, with only slight neck flexion required. The entire device features no crevices, and the interface is touch screen to ensure maximum ease when cleaning. This also reduces the possibility of bacteria build up.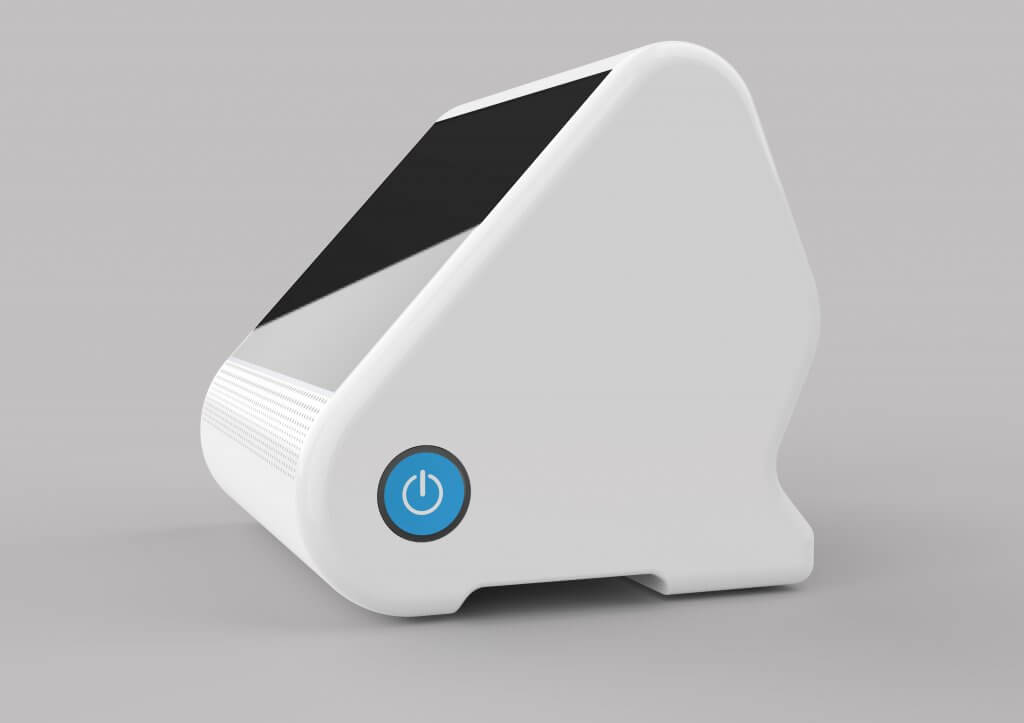 The power button and the touchscreen buttons are sized at over 19mm so that they are easy for all adults to use. We have included a small slot at the base of the device. This will allow for sufficient ventilation of the tech when the device is in use, and also provides a hand slot to make the device easy to carry.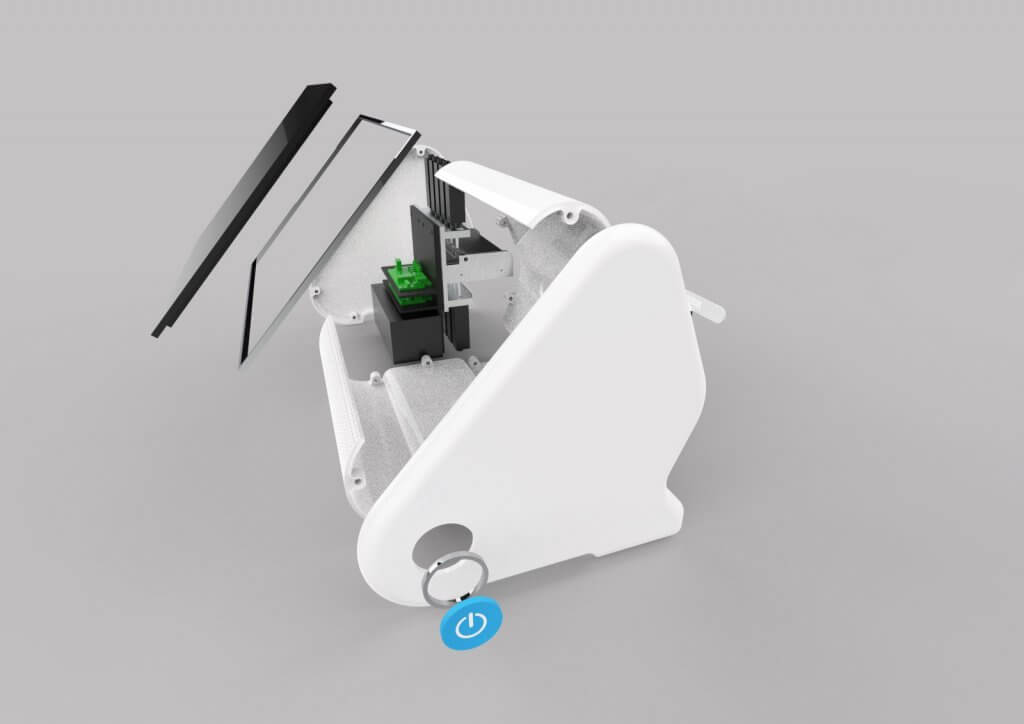 Next Steps
Next steps are to show this video to the healthcare professionals involved in this project team to get their feedback to inform the remainder of the project. We are also developing new pathways for patients to ensure more UTI efficient testing.
For more information, visit the UTI testing device in primary care page.