Lab4Living has hosted the first public sharing of a new play by award-winning playwright tackling issue of depression and suicide in men. The play was performed on Tuesday to an invited audience and aims to help raise awareness and encourage discussion on difficult topics.
The play has been written by Brian Daniels following the suicide of 31 year old Ross McCarthy, originally from Sheffield. Ross took his life following ten years of struggling with severe depression and then being put on a six month long waiting list for therapy.
Ross McCarthy's story
Mr Daniels, who lives in Leeds, said he was so moved by a news report on Ross's death that he felt compelled to write the piece inspired by Ross's story. He has previously written plays covering important health and social issues including dementia, palliative care and historical child abuse which have been widely performed for organisations including NHS Trusts, Hospitals, Hospices and Universities. He said that drama is an impactful way to create an environment of discussion and debate.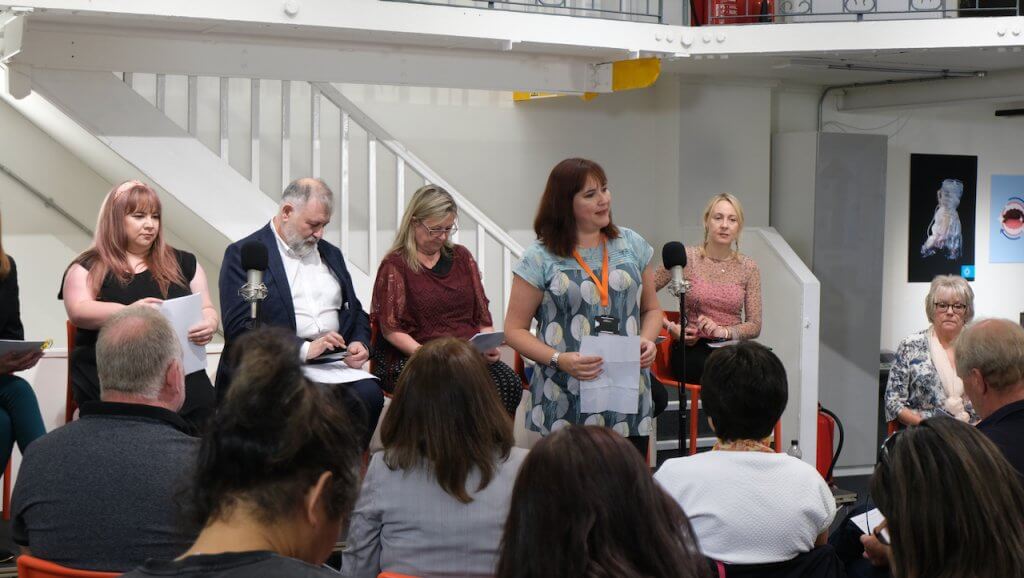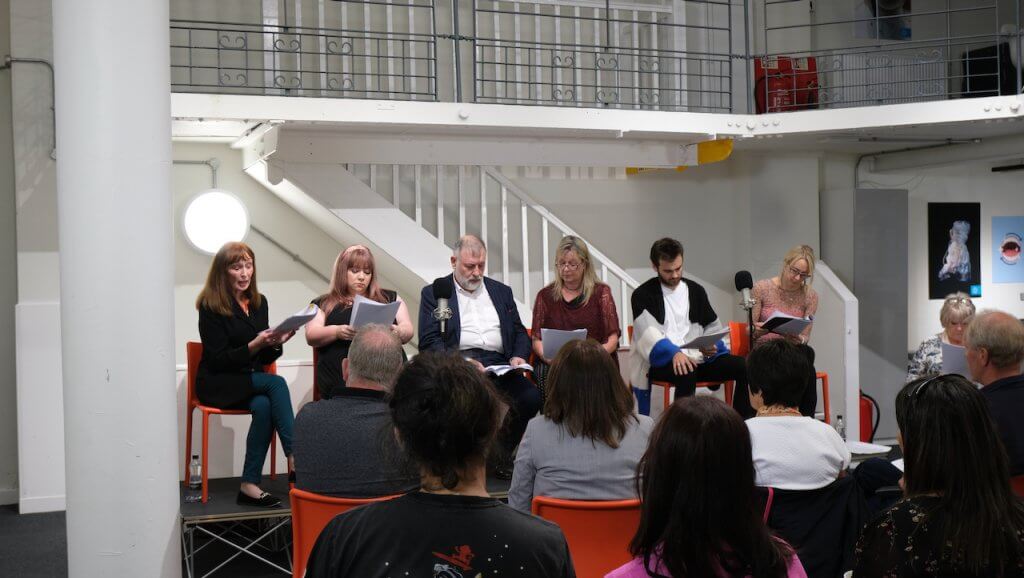 First event at the White Building
The play, performed by professional actors, was the first public event to be hosted by Lab4Living in its new premises in the White Building, in Fitzalan Square. The White Building provided an intimate and informal space for this poignant play, which was performed in the afternoon and again in the evening. The invited audience included researchers and city council representatives, as well as friends and members of Ross' family. Audience members spoke of the power of the play and took part in a discussion following each performance.
"This was an incredibly moving event. It felt wonderful bringing together communities and audiences to witness the role the arts play in highlighting the hugely important topic of suicide."

Prof Claire Craig, Co-Director of Lab4Living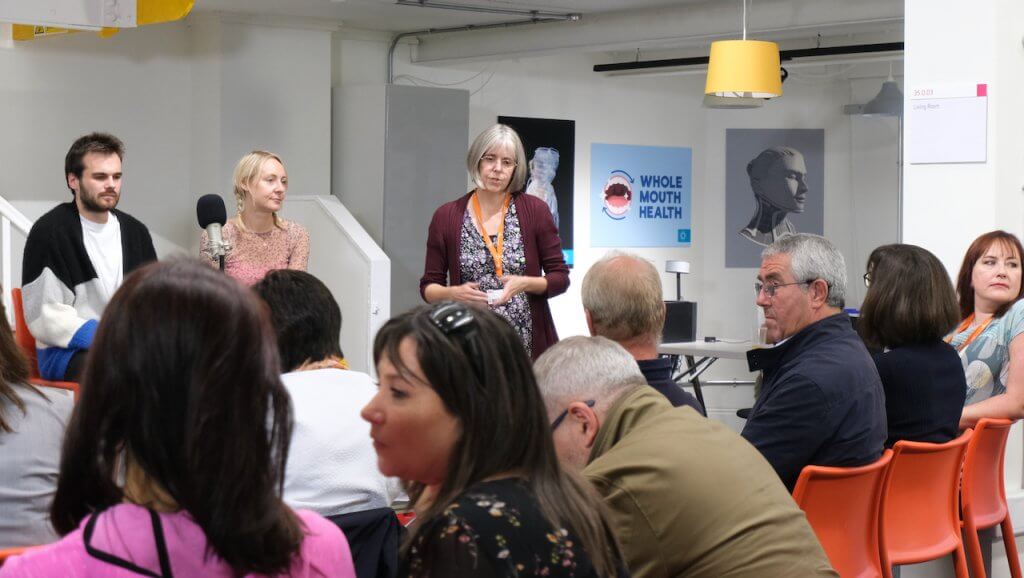 Young Men and Mental Health
Suicide is the biggest killer of UK men under 45. The stark statistic tells us little of the backstory. In his farewell letter Ross McCarthy, who left behind his fiancée Charlotte, 4 year old son Charlie and his parents and sister, asked his family to campaign for better mental health support. He wrote 'It's just not there'.
My family and I know that our lives will never be the same again. Losing Ross is unbearably painful but we are heartened beyond words to think that something so positive can come from our tragedy and the tragedy of thousands of others. I believe that this play can help shine a light on something that is largely overlooked. We are so grateful to Brian Daniels for his care and humanity in researching our story and for being bold enough to present a play based on a subject which has remained taboo for far too long.

Ross's dad Mike, a former TV reporter and presenter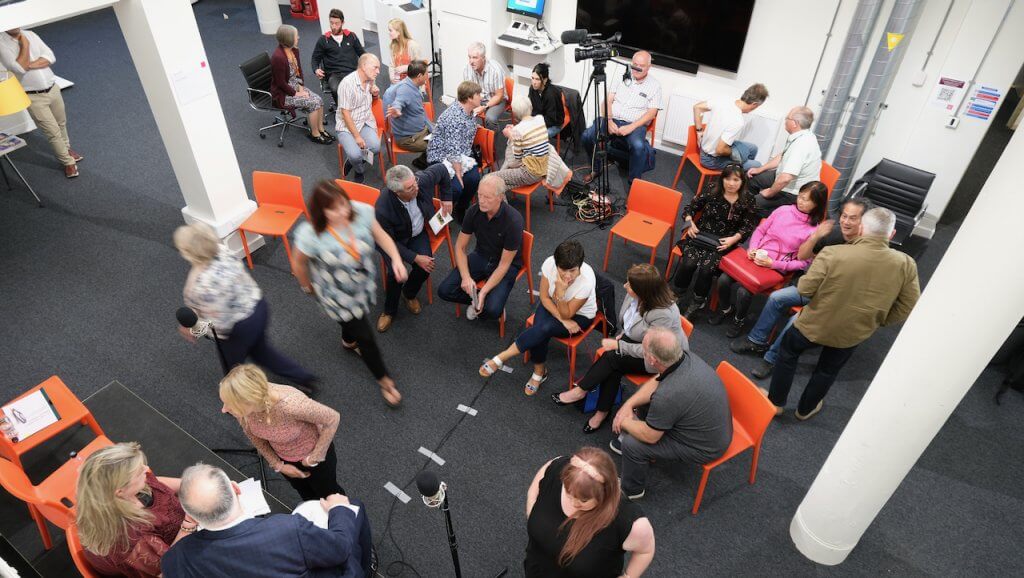 Hosting this play represents the ongoing collaboration between the renowned playwright Brian Daniels and Lab4Living, including hosting an earlier play in 2019 which focussed on accessing end of life care. Lab4Living's approach to using creative practice to explore health and wellbeing issues includes previous work creating objects to help young people visualise and manage chronic pain.
The performing arts provide another powerful tool to help us understand mental health issues and barriers to support services.

Claire Craig
TalkClub
In discussions following the performances, audience members noted Sheffield's large student population includes many young men who might find it difficult to discuss their mental health. Mike McCarthy has set up a Sheffield branch of TalkClub, a mental fitness movement for men, which meets every Wednesday evening at Sheffield United Football ground between 6 and 8 pm.
Support organisations
Sheffield Hallam University: Press Release 22 Sep 2021
For more information on this and other original plays on themes of health and wellbeing, contact Brian Daniels, Artistic Director: Pluto Productions, brdan@icloud.com