Noémie Soula presents her art research project 'Handle (me) with care' at the forthcoming SDEA Theatre Arts Conference in May. The project explores and re-imagines the relationship between bedridden patients and their caregivers during dressing rituals.
The presentation will focus on how the use of art-based methods – such as dance and textile creations – in this inquiry leads to a better understanding of this highly choreographic care. It will also emphasize how creative practices can infiltrate and challenge other disciplines and research ground to generate new knowledge.
The SDEA Theatre Arts Conference 2021 is organised by Singapore Drama Educators Association (SDEA). SDEA is a not-for-profit organisation set up by artists and drama educators which advocates for the practice and value of drama and theatre in performance, education and community.
The conference is attended by performance, drama, theatre artists and educators. This year's event is fully online and is themed Creative Disruption: Exploring New Ground. Join from 22 -30 May 2021 to see Noemi's work!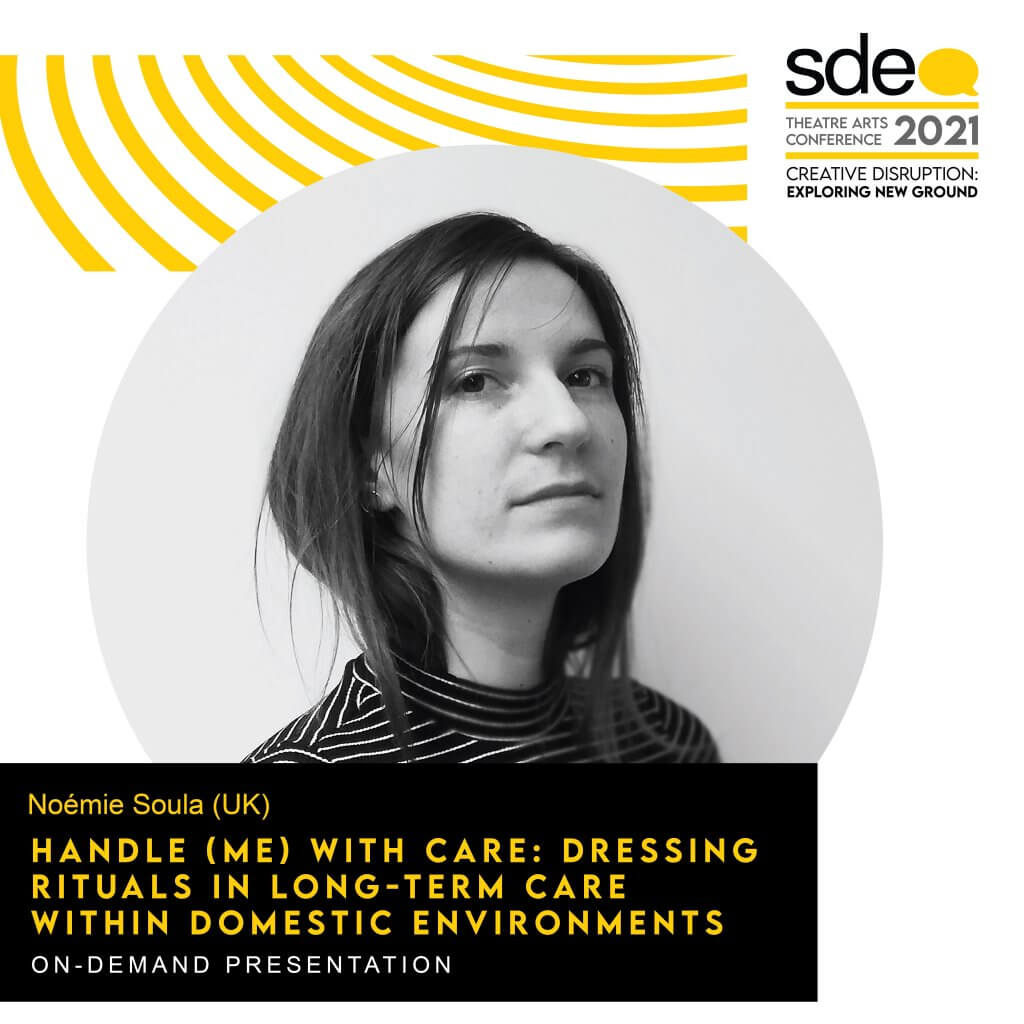 About the Artist
Noémie Soula is a French artist who joined Lab4Living as a research assistant in 2020. Her practice and research interests sit at the crossroad between art and science, looking at what defines or even redefines humankind. This piece of work is part of the research focus on the 100-year life and the Future Home.