This research seeks to understand the benefits that design and digital technologies might bring in offering new ways to, firstly, express a sense of who they are in the present, and, secondly, to make objects and media content that will support other people after one's death
Funded by EPSRC
Partners: Northumbria University; Newcastle University; BBC; Marie Curie; CRUSE Bereavement; National Council for Palliative Care
Project lead: Claire Craig
Project team: Helen Fisher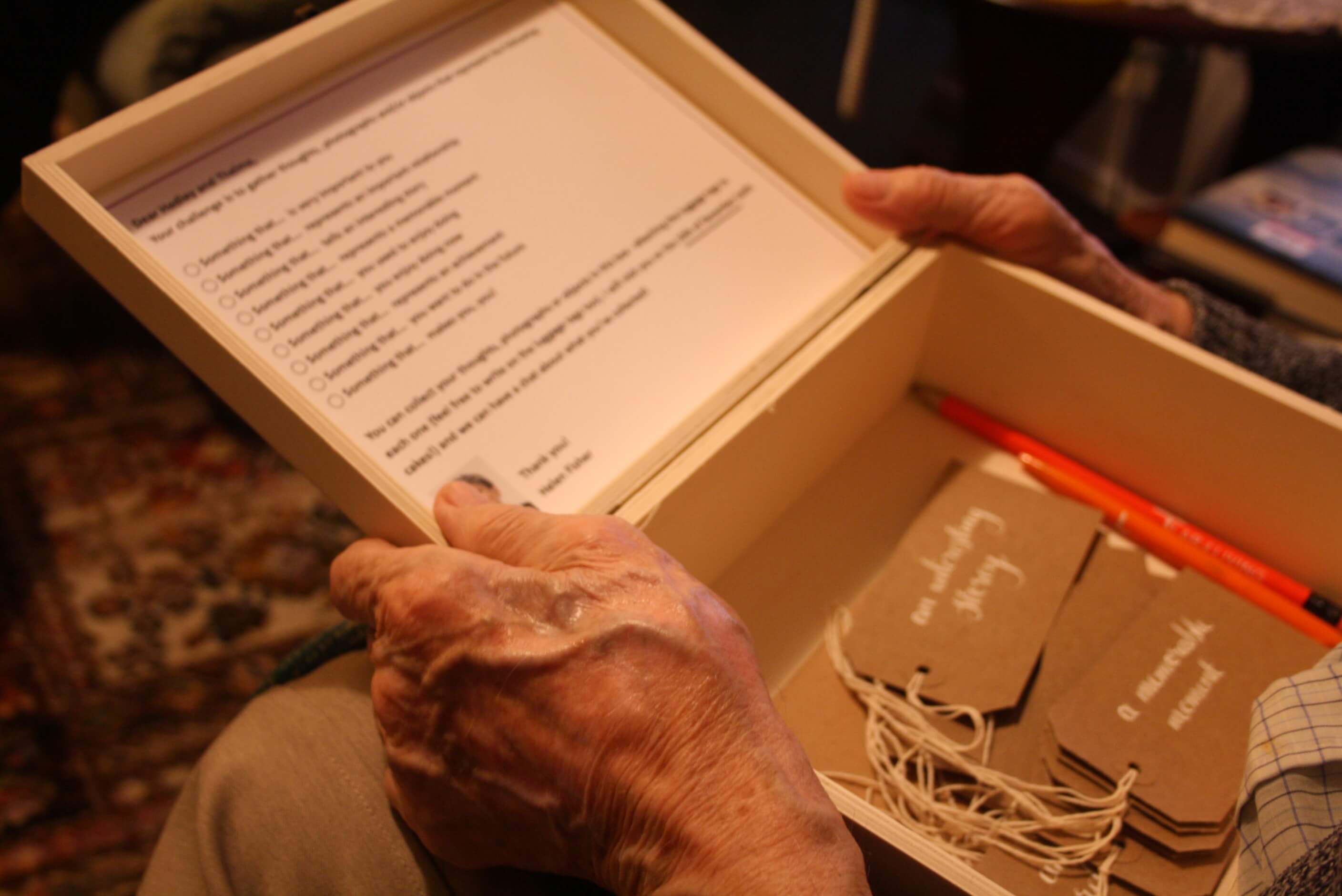 The project is a design engagement with older people, people living with dementia, people approaching the end of their lives and people who are bereaved.
We are living in a time when life expectancy is the highest it has ever been (81.5 years average life expectancy in the UK).
However, this positive achievement of medicine and modern ways of living means that as the nature of growing older is changing, so too is end-of-life. Whilst promoting the inclusion of older people in society enriches our social make-up it also gives rise to new challenges.
For example, there is an increasing demand for care, but reductions in resource available to support the older old and a reduction in people using local authority supported care services.

In terms of bereavement, studies have identified a huge hidden cost associated not only with increased mortality of the bereaved but also their increased hospital stay and bereavement-related consultations. In Scotland alone this hidden and latent cost translates into £20 million per year.
Of the 500,000 people who die each year in the UK, currently around 92,000 die with unmet needs for palliative care. The increasingly complex needs of more people who are living longer with life-limiting conditions is positioned by Hospice UK as a current grand societal challenge as the demand for care at the end of life is set to rise steeply between 2016 and 2025.
"This research addresses the big questions to interrogate the meaning of life and death in the digital age"

(Ongoingness participant).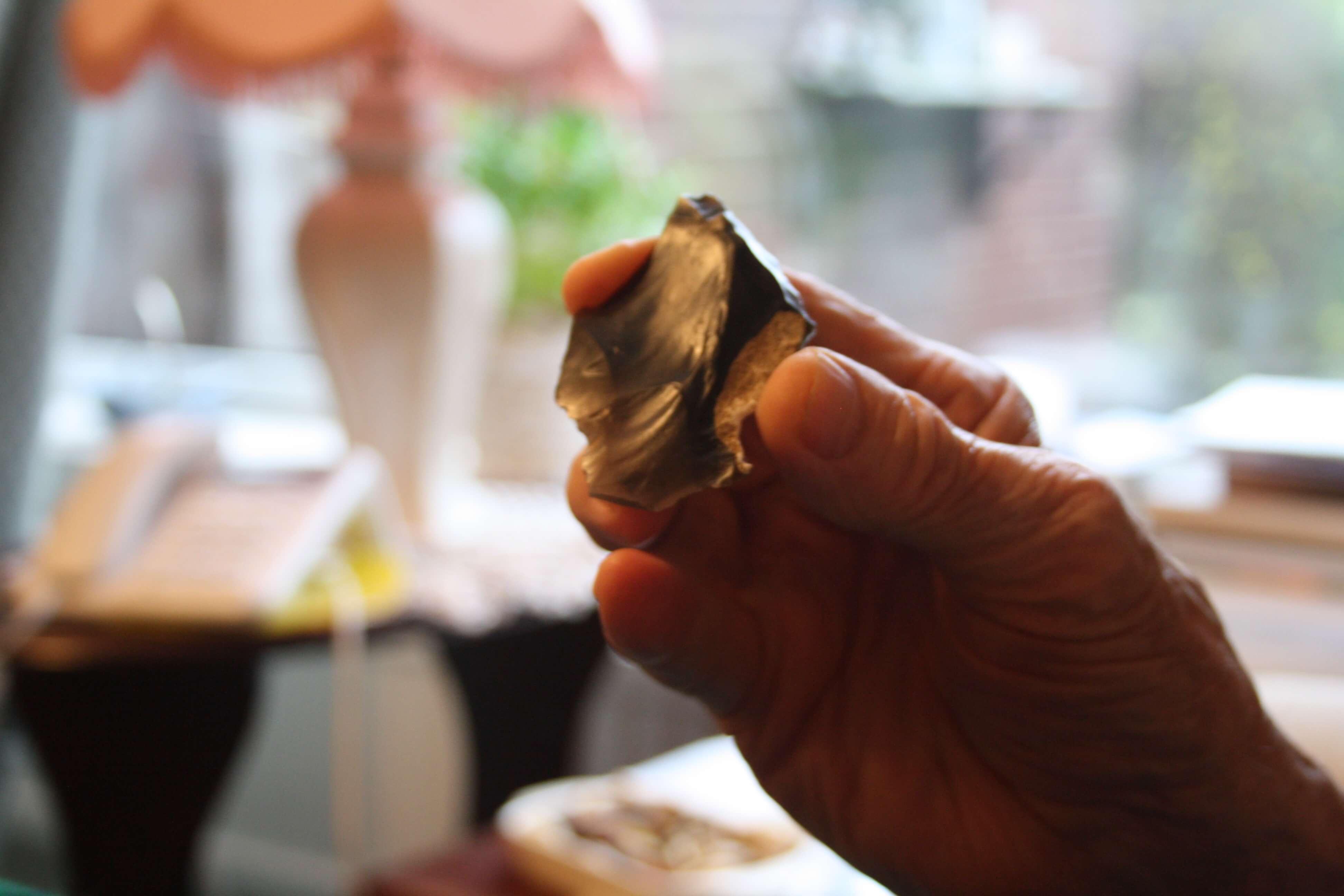 Personal digital content and assets are continuously being created, by us and around us. Through social and personal media we are creating status updates, voice recordings, conversations, videos, photographs and blogs which all contribute to the coalescence of a digital trail and identity. However, what we cannot purposefully do is curate these digital assets to specifically support a sense-of-self, help people deal with their own approaching end-of-life, nor help others deal with bereavement.
This research study therefore seeks to work with individuals facing major life transitions to help curate their digital content through a creative process to embed this within a series of personal digital artefacts that the person will own and which will support them at points of transition (e.g. following bereavement, managing a long term condition).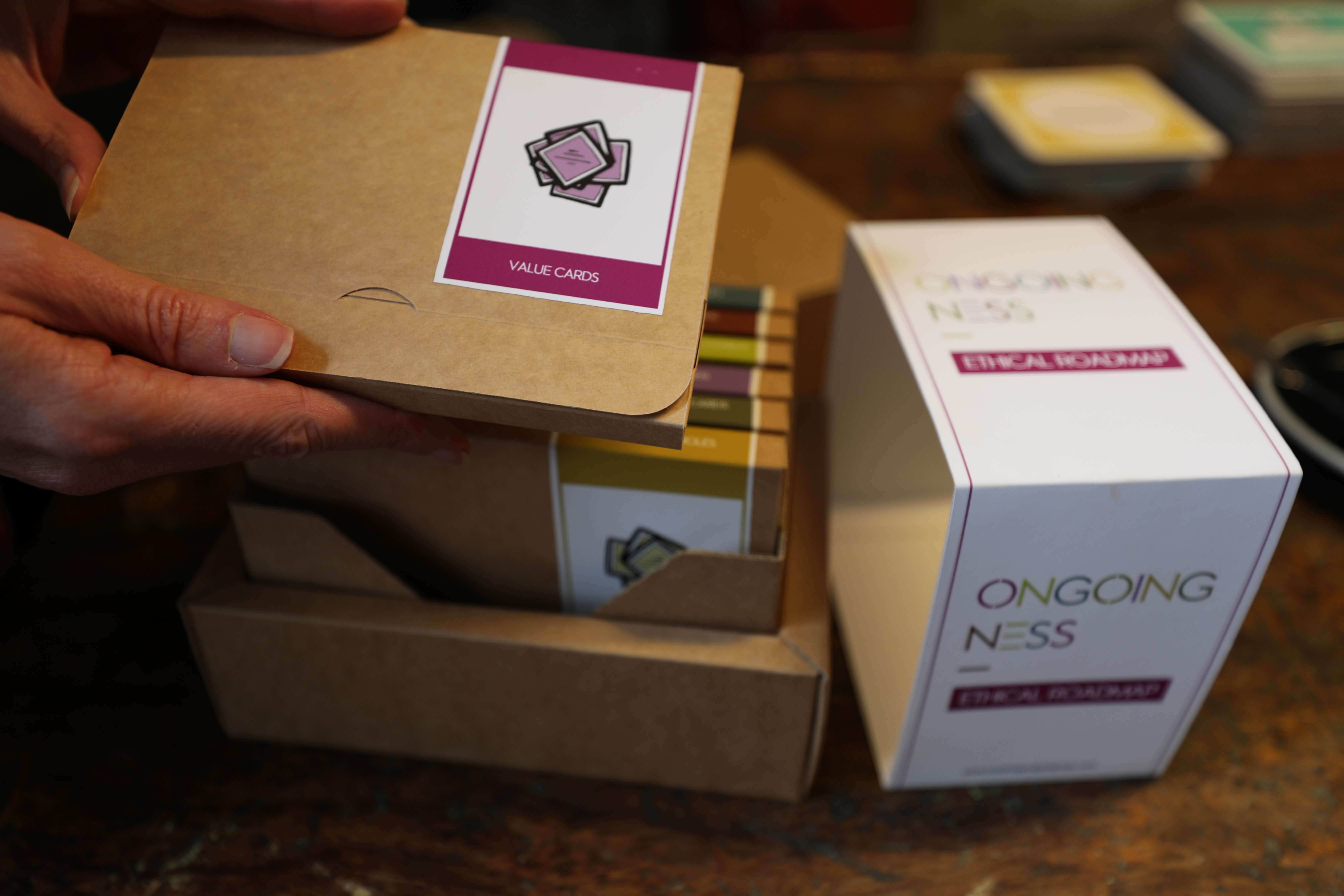 Outputs
The Enabling Ongoingness project has provided an opportunity for the research team to contribute to a broader ethics research agenda and create an Ethical Roadmap resource. This roadmap is described in a research paper published in Design For Health:
Claire Craig, Jayne Wallace, Kyle Montague, Nantia Koulidou, Helen Fisher, Luis Carvalho, Linnea Groot, Julie Trueman, Shaun Lawson, Kellie Morrissey, Trevor Duncan & Joshua South (2021) Development of an ethical roadmap, Design for Health, 5:1, 140-160, DOI: 10.1080/24735132.2021.1908653
Related news >> Book launch: Ongoingness by Jayne Wallace and Josh South