13 Sep 2023
Prof Claire Craig is in Edinburgh and Newcastle over this next week for the launch of new publications Near Nature: Poetry of Dementia and Ongoingness, resulting from recent and long term collaborations.
This work continues to build on the The 100 Year Life, exploring the role of the arts in reframing ageing and utilising arts-based methods to build understanding of the experiences of individuals living with long-term conditions such as dementia. Claire has worked with John Killick for over 20 years including a collaboration which led to the book 'Creativity and Communication' which is published by Jessica Kingsley.
Book launch at the Scottish Poetry Library, Edinburgh
Join us for the launch of Near Nature: Poetry of Dementia, an anthology comprising 50 poems by individuals with dementia, written with the help of teacher and researcher John Killick. In essence, it is a compilation of the moving poems of people living with dementia, lovingly captured by John over three decades. The book features beautiful illustrations by artist Sophie Standing, who previously collaborated on the Discovering Dementia publication.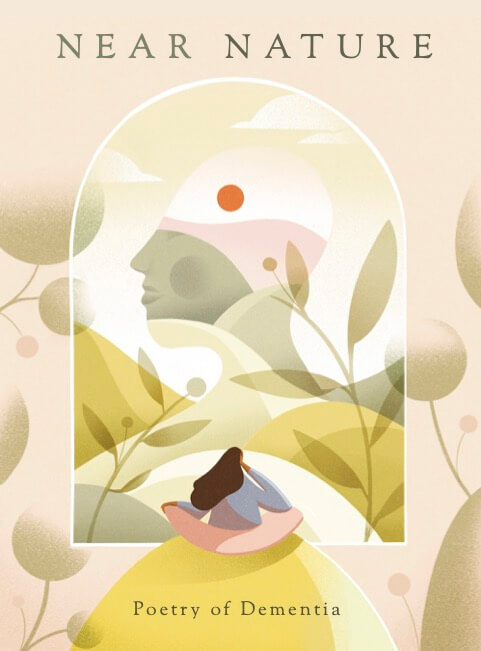 John will read from the anthology and discuss some of the poems. He will be joined in conversation by Claire Craig, Professor of Design and Creative Health at Sheffield Hallam University.
Related news >> 'Discovering Dementia' book launch
About the author
John Killick for the first 30 years of his working life was a teacher in schools, colleges and prisons. Latterly he has been Research Fellow at the University of Stirling, and Writer in Residence at Alzheimer Scotland. He has edited seven books of the poems of people with dementia, and written or co-edited eight books on communication and creativity in this area. His books Dementia Positive, The Story of Dementia and Onlyness were published by Luath Press, and the last two launched at the Edinburgh International Book Festival.
Launch details
Location: Scottish Poetry Library, 5 Crichton's Close Edinburgh EH8 8DT
Date: 14 Sep 2023 19:30 – 20:30
Book your free place: Eventbrite
The book will also be launched next week at an event in Newcastle.
Book launch at Lit & Phil Library, Newcastle upon Tyne
Near Nature: Poetry of Dementia will also be launched in Newcastle alongside new publication Ongoingness on 21st September in Newcastle's historic Lit & Phil Library. Prof Jayne Wallace and John Killick are pleased to invite you to the launch both books, along with Prof Claire Craig.
Ongoingness by Jayne Wallace and Josh South
In this wonderful publication, Jayne and Josh share how beauty, technology and design meet in personal stories through the objects a team of researchers made with and for people who were approaching end of life, and people who were bereaved. The book celebrates continuing bonds and explores how relationships with our loved ones can continue and evolve in healthy ways.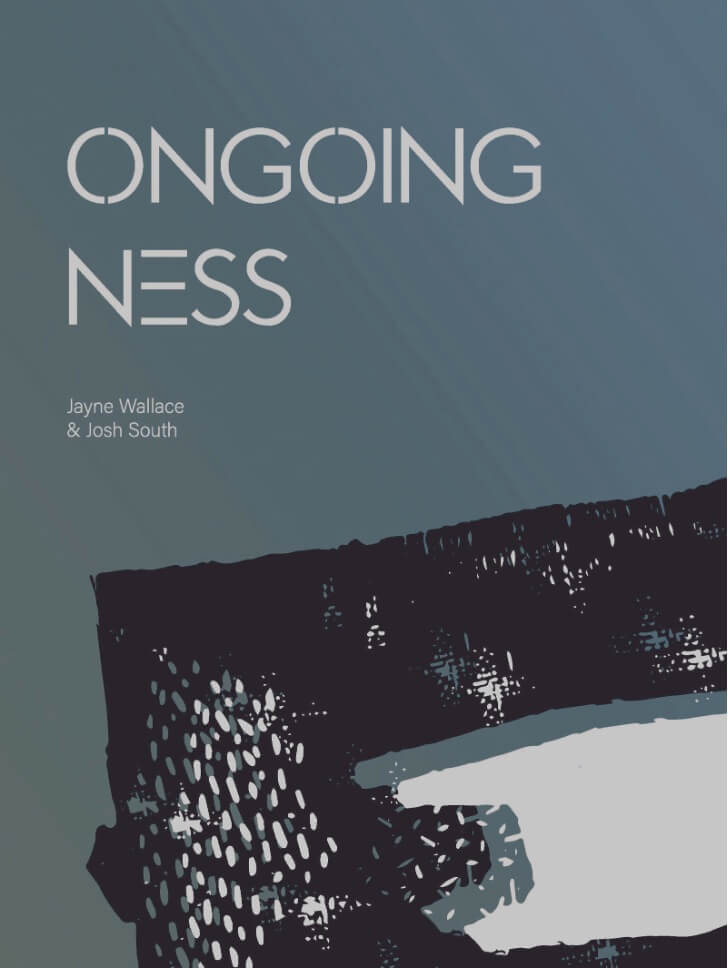 There will be an opportunity to hear John and Jayne speak about the work, reading selected poems and text from their books and sharing some of the artefacts described in them.
If you would like to obtain a copy of the book, please contact Claire Craig for details.
The design-led research project Enabling Ongoingness provided an opportunity for the research team, which included Claire Craig and Helen Fisher, to contribute to a broader ethics research agenda and create an Ethical Roadmap resource. This roadmap is described in a research paper published in Design For Health:
Claire Craig, Jayne Wallace, Kyle Montague, Nantia Koulidou, Helen Fisher, Luis Carvalho, Linnea Groot, Julie Trueman, Shaun Lawson, Kellie Morrissey, Trevor Duncan & Joshua South (2021) Development of an ethical roadmap, Design for Health, 5:1, 140-160, DOI: 10.1080/24735132.2021.1908653
Related project >> Enabling Ongoingness
About the author
Jayne Wallace is a Professor in the School of Design at Northumbria University and has pionnered work in digital personhood in the context of people living with dementia and in bereavement.
Launch details
Location: Lit and Phil Library, 23 Westgate Road, Newcastle upon tyne NE1 1SE
Date: 21 Sep 2023 19:00 – 20:00
Update 16 Sep 2023
Photos from the Edinburgh launch