A creative movement workshop exploring the nonverbal dimensions of care and the importance of intentionality, embodied listening and attunement in care interactions.
Project lead: Michael Tan
Project team: Noémie Soula
Funding: Research England
Care encounters and exchanges, as we know, are complex processes involving verbal and nonverbal communication. A substantial portion of our communication is nonverbal – only 20% is conveyed with the use of words while our actions and gestures make up the remaining 80% (Hull, 2016). However, nonverbal communication in care interaction often risks slipping or being relegated to the periphery of one's attention in the hectic, sometimes stressful caregiving routine.
For some, the limited opportunities to explore and develop nonverbal communication skills may result in a lack of 'know-how', awareness, and confidence when encountering another person. This inevitably may have undesirable consequences on the experience of care.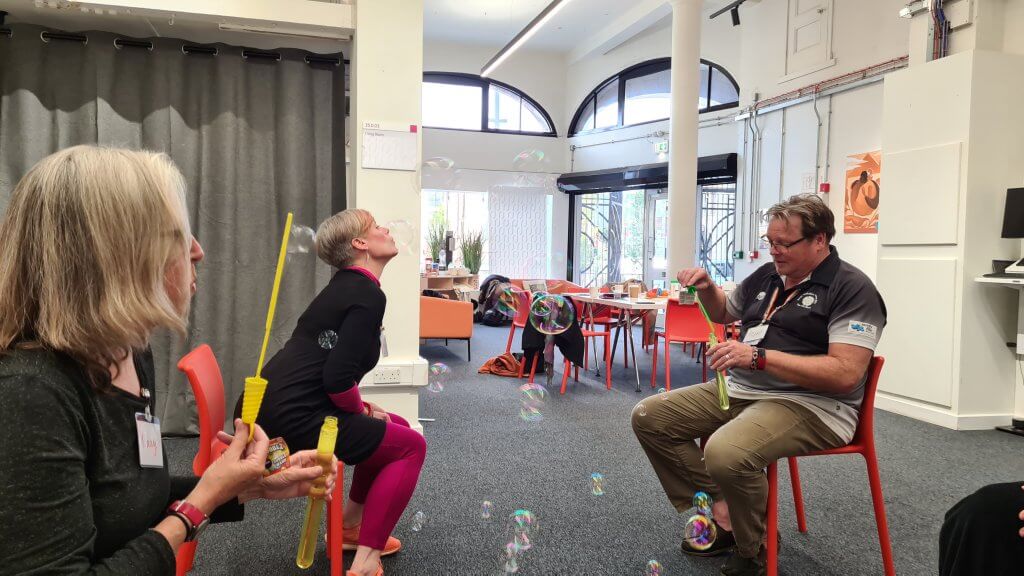 The workshop the team has developed attends to this gap by providing participants a space in which to reflect on and explore the nonverbal elements in care interaction. It aims to support embodied learning / body pedagogic, which seems to be limited in healthcare and medical education where much of the learning experiences primarily focus on verbal, visual and cognitive experiences, and exclude tactile and other sensory experiences.
"Listening can be understood as a kind of dwelling place from where we offer our hospitality to others and the world. It is an invitation- a hosting. […] to be listening is to refuse control or master. It is to hold lightly, if to hold at all. Actually, it is not to hold, not to grasp. No grasping, no holding. Being "

(Lipari, 2014, p.104)
Through this project the teams asks:
What is the place of listening in care exchange?
What does it mean to listen?
Do we only listen with our ears (What else might be involved)?
Can our body listen?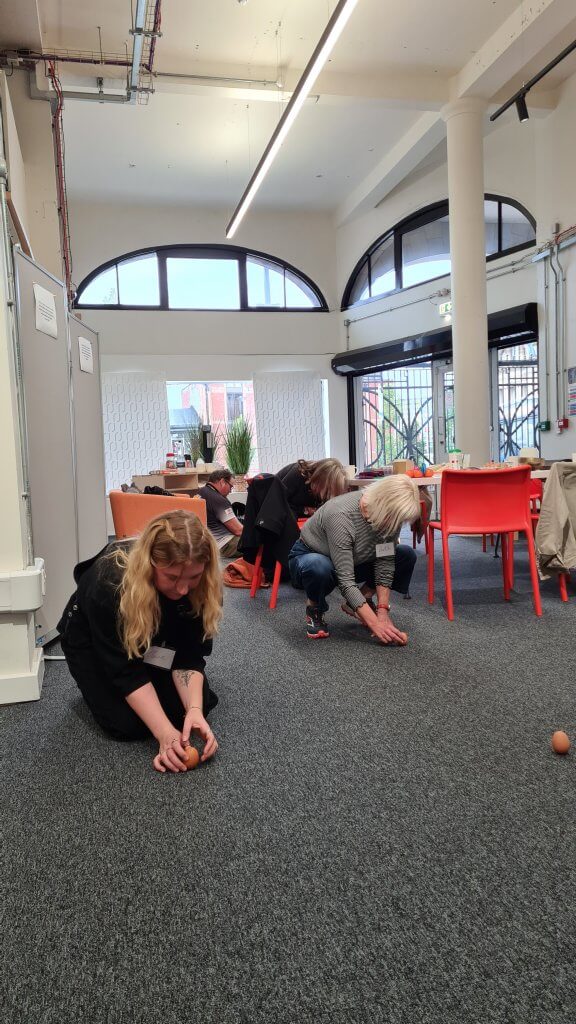 The workshop
Associate Prof Michael Tan and Noémie Soula have developed a series of creative movement activities into a workshop. The workshop offers an opportunity to explore our perceptiveness, the nuances in nonverbal aspects of caring. Informed by concepts of noetics (intentionality) and transpersonal caring (consciousness and connectedness), it draws attention to the value and importance of intentionality, embodied listening and attunement in care encounters and exchanges. It considers our capacity to be with each other by acknowledging that our beliefs and intention shape the manner we interact, socially, professionally and structurally, and have effects of on health and wellbeing outcomes.
The session provides participants the opportunity to reflect, share and co-learn from each others' values, thinking and approaches to care. And through a series of creative movement activities, suspend everyday actions for one to explore, cultivate attention towards how the granularity of one's gestures in shaping the care experience.
Participant feedback
"I think anyone in the profession of care from health to education would benefit. I know personally I would love to have this workshop at my school […] because it would help tie back into our liberal education as well as the connection to fellow man".

Participant (Medical student)
"A reminder about intentional body language and communication"

Participant (Mental Health nurse)
"Excellent! Relaxing, insightful, reflective."

Participant (Community Development Worker
"Medical, nurse and AHP students – it would help them to reflect in different ways on how they touch people"

Participant (Nurse)
Related news >> International Health Humanities Consortium Conference 2023
References
Lipari, L. (2015). Listening, thinking, being: Toward an ethics of attunement. Penn State Press.
Hull, R. H. (2016). The art of nonverbal communication in practice. The Hearing Journal, 69(5), 22-24. doi:10.1097/01.HJ.0000483270.59643.cc