Developing a new Parkinson's service delivering home-based care. Using new technology the service will help Parkinson's patients, carers and healthcare staff monitor a person's condition remotely – ensuring care remains person-centred. This enables them to ask for contact and review at times they need it, removing the need for time-locked clinic reviews that fail to meet the needs of patients and carers, and contributes to staff stress.
Funded by :
The Health Foundation
Parkinson's UK

Project team:
Joe Langley
Rebecca Partridge
Ursula Ankeny
This project follows on from the previous project with Parkinson's services in the South West Peninsula. These workshops uncovered issues in the way the service is currently run, with time-locked clinics, cancelled and delayed specialist appointments, vacant staff posts and arduous journeys to clinics for patient and carer.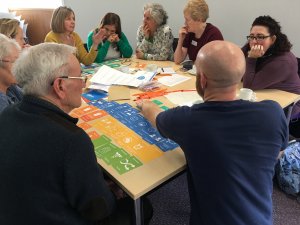 Lack of clinic capacity results in limited ability to see those who require urgent review. Even when clinic review is timely and appropriate, the evaluation only captures how the patient is within those few minutes, and is otherwise dependent on patient recall, which can lead to erroneous assessment and inappropriate interventions. This sub-optimal provision of care contributes to staff dissatisfaction, stress and poor retention, which is a cause of significant threat to PD service resilience nationally, with 50% of PDNS vacant posts being due to long-term sick leave or resignation.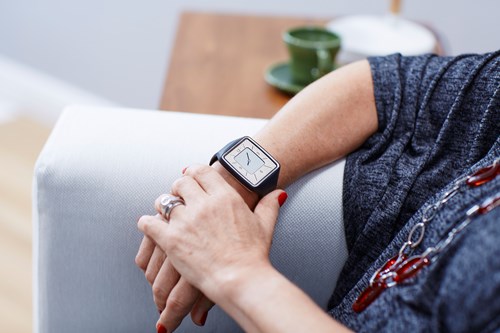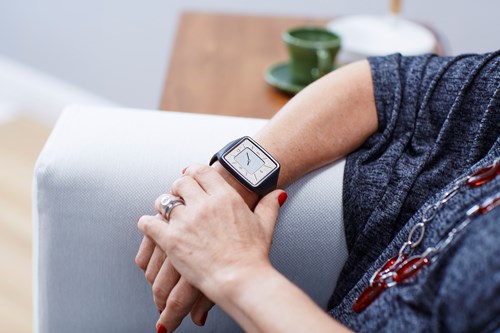 This project seeks to develop a new service that monitors symptoms on a monthly basis. It will use a Parkinson's Kinetigraph (PKG®) a wrist worn, watch style device to monitor motor symptoms and a series of questionnaires for non-motor symptoms. Through this system patients will only need to attend a clinic when required and instead will be supported to self-manage minor changes and fluctuations supported remotely.
Through a series of workshops and prototypes, our role within the project has been to help the team develop the new service pathway, understand users' needs and then co-design a series of training, support and learning resources with staff and patients. These will provide support information on the new pathway and signpost to self-management resources.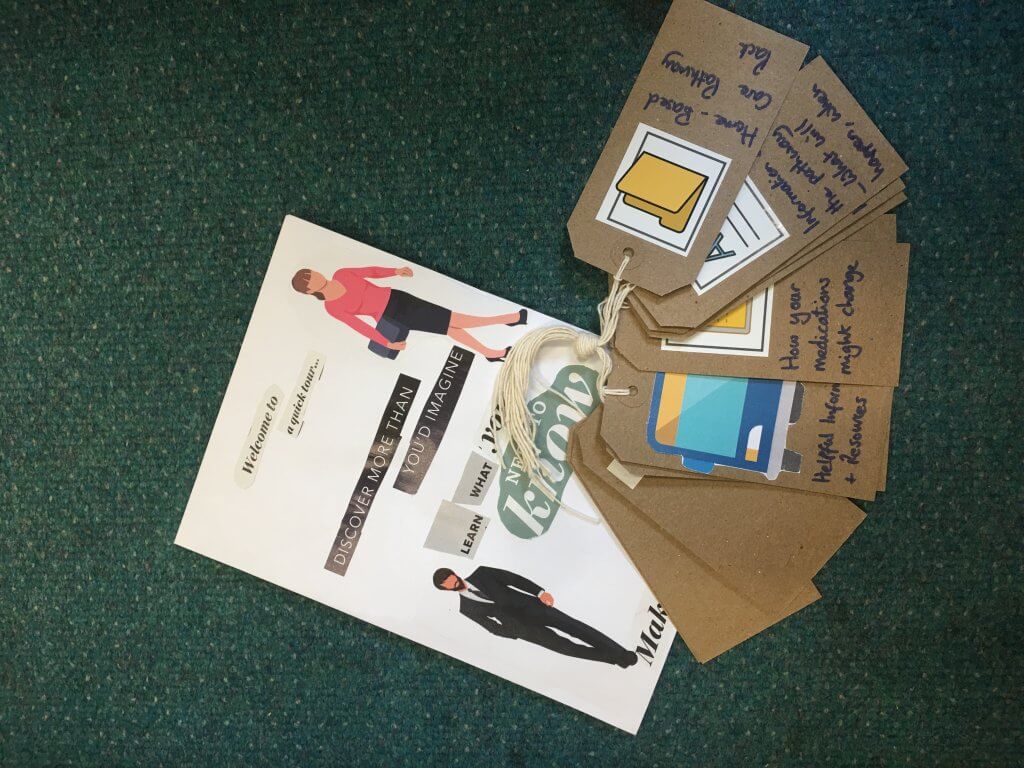 The project has now recruited 120 patients onto the pathway and has been well received by those who are using it.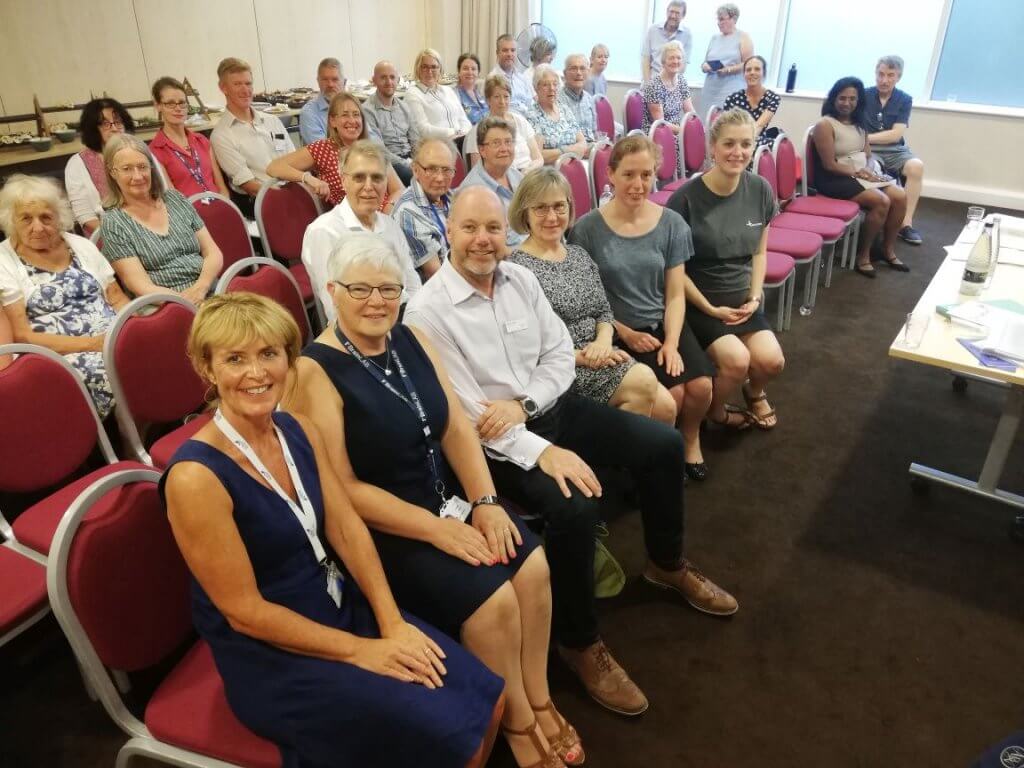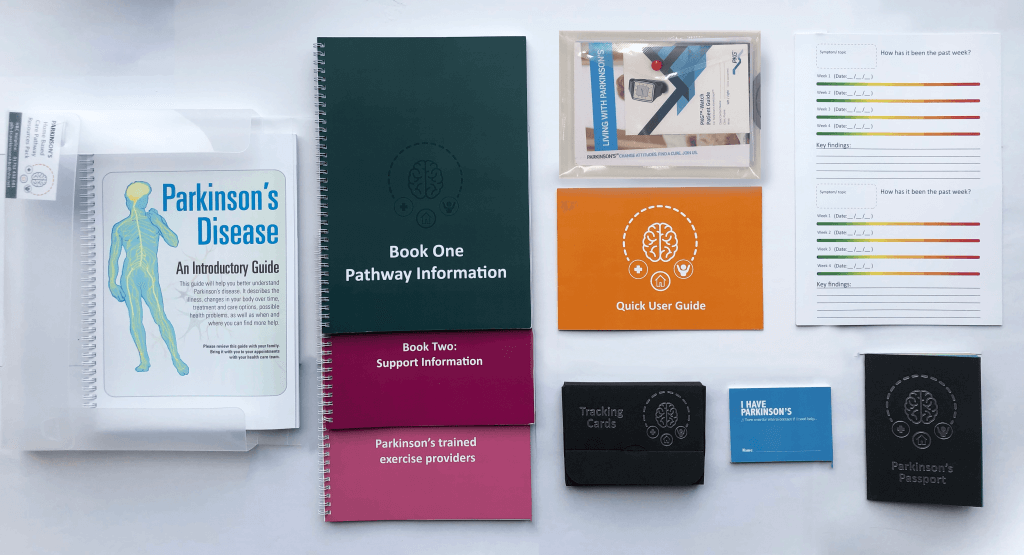 Further resources were provided in the form of short films to describe the Home Based Care Pathway resources to patients and their families.
Film 1 describes the how the Home Based Care Pathway works :
Film 2 describes the different components in the resource pack and how to use them:
Impact
More information can be found here: