This project uses co-design to understand what it means to have a healthy mouth throughout a person's lifetime and what could be developed to improve oral care.
Partners: The University of Sheffield, Bangor University, FDI World Dental Federation, University of South Australia, University of Ibadan, College of Dentists of Chile
Project team: Joe Langley, Rebecca Partridge, Chris Redford
Overview
People's lives are complex and their experiences can be vastly different depending on their age, culture and the country they live in. This project explores different oral hygiene beliefs and experiences of people across the world.
Aims
There are three key aims of the project:
Advocate and promote Oral Health Literacy and Whole Mouth Health (WMH)
Create a Whole Mouth Health platform that focuses on oral health literacy to promote patient understanding of the best home care to achieve WMH
Develop Oral health literacy principles (Functional/ Interactibe and Critical) to help patients achieve WMH.
Who's involved?
There are five countries in this project all looking at experiences during different stages of a lifetime.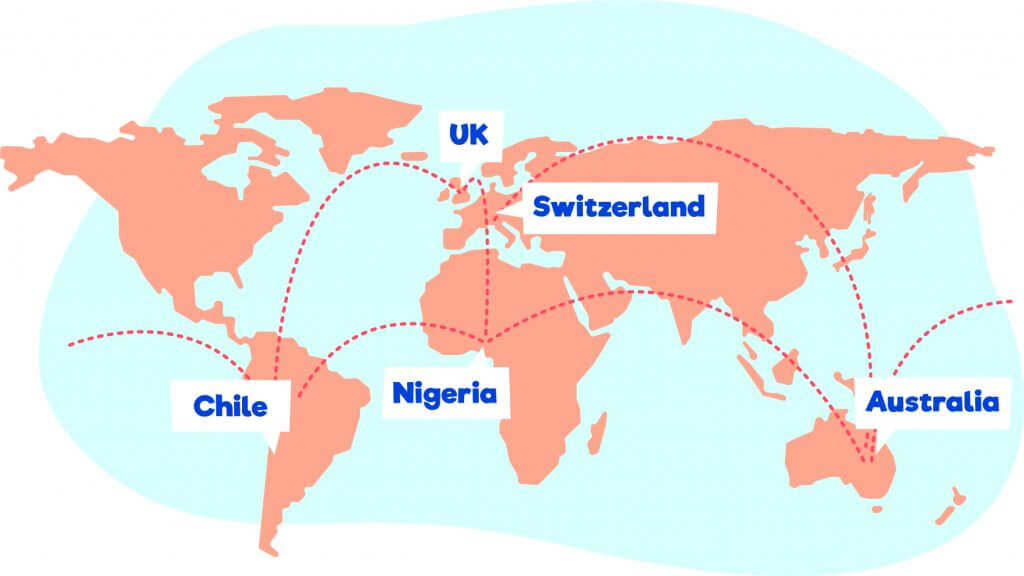 Australia (Older adults dependent living)
Chile (Expectant mothers)
Nigeria (School children)
Switzerland (University students)
United Kingdom (Older adults living independently)
This project is sponsored by the FDI World Dental Federation and Colgate.
Methods: What we had planned
At the start of this project we had planned a co-design training workshop in Sheffield involving all partner countries. Following this, a series of simultaneous co-design workshops would happen around the world. After each session video calls between the teams in each country would discuss the findings of each workshop an plan the next session.
Methods: COVID Adaptation
The global adoption of social distancing due to the pandemic means that people could no longer meet in large groups, so face-to-face co-design workshops could not go ahead. Instead, the design team has been exploring different methods of engagement (see Co-design During COVID) and we have adapted our approach to remote co-design. The workshop experience has been transferred to activity books which can be printed and distributed in each country. How these booklets are distributed has varied. The team at Lab4Living have used a range of methods alongside sending out the booklets including:
Online workshops,
Gamifying the activities, and
One-to-one virtual sessions.
The data across all the countries is collated and video calls between the teams are used to discuss it.