The Future Home Air Quality project explores the relationship between domestic activities/behaviours that affect our indoor air quality (IAQ), and how design can provide interventional systems to assist with improving our IAQ.
Funder: Research England
Project Lead: Nick Dulake
Researcher: Naomi Raszyk
Air quality is often associated with outdoor pollution, however it is not often considered with regards to indoor air quality (IAQ). With household air pollution as one of the leading causes of disease and premature death in the developing world (World Health Organisation 2021), it is clear that air quality can have a detrimental impact on our health. The Future Home Air Quality project looks at how domestic activities and behaviours affect air quality in the home. It then explores design interventions which might improve indoor air quality.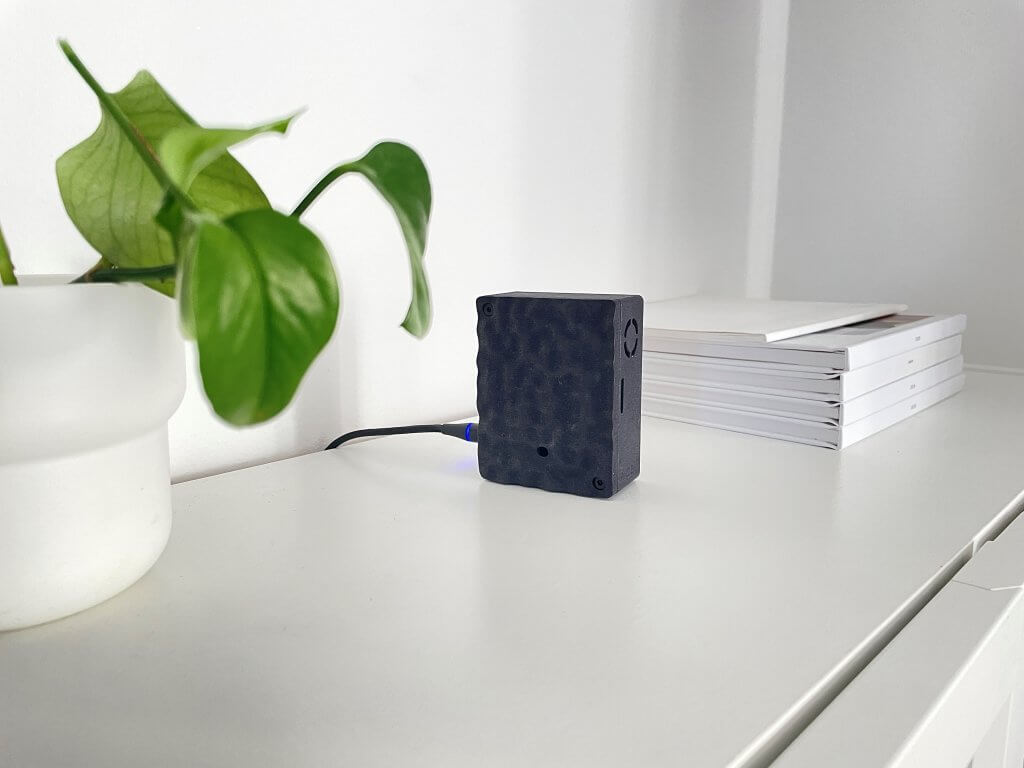 Air monitoring platform study
This research investigates the various domestic activities and behaviours that can impact our IAQ within the home, and aims to provide interventional systems for users to better their air. As part of this project an air monitoring platform looking at PM has been developed for use in a small-scale study observing the relationship between cooking activities and IAQ. Households are installed with air quality monitor. Participants record their activities in the logbooks provided. Air quality data collected by the monitoring device is then triangulated with the user logbooks in order to understand the impact of various cooking activities.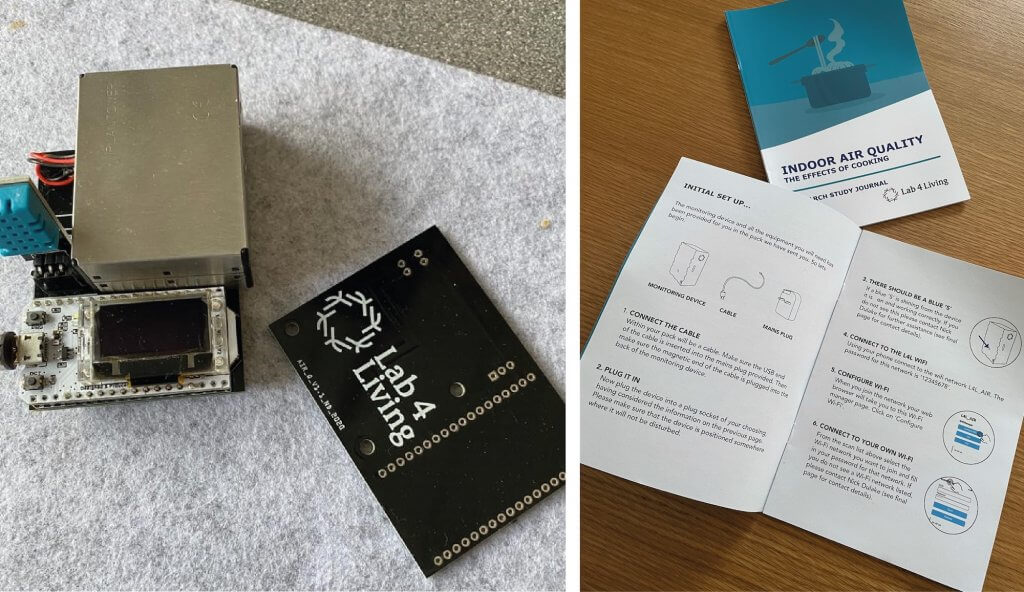 Initial Findings
This study is ongoing but from initial data analysed trends have emerged, such as sharp spikes in Particulate Matter (PM) during cooking followed by slow dissipation of PM post-cooking. The UK government currently aims to reach an annual mean of 10μg/m3 for PM2.5 with regards to general air quality, but at a minimum they aim to reduce the amount of people living in locations where PM is above 10μg/m3 by 50% by 2025 (GOV.UK 2021).
Of the data already collected within our study, over 50% of the households monitored are over this recommended limit of 10μg/m3 over a 7 day average.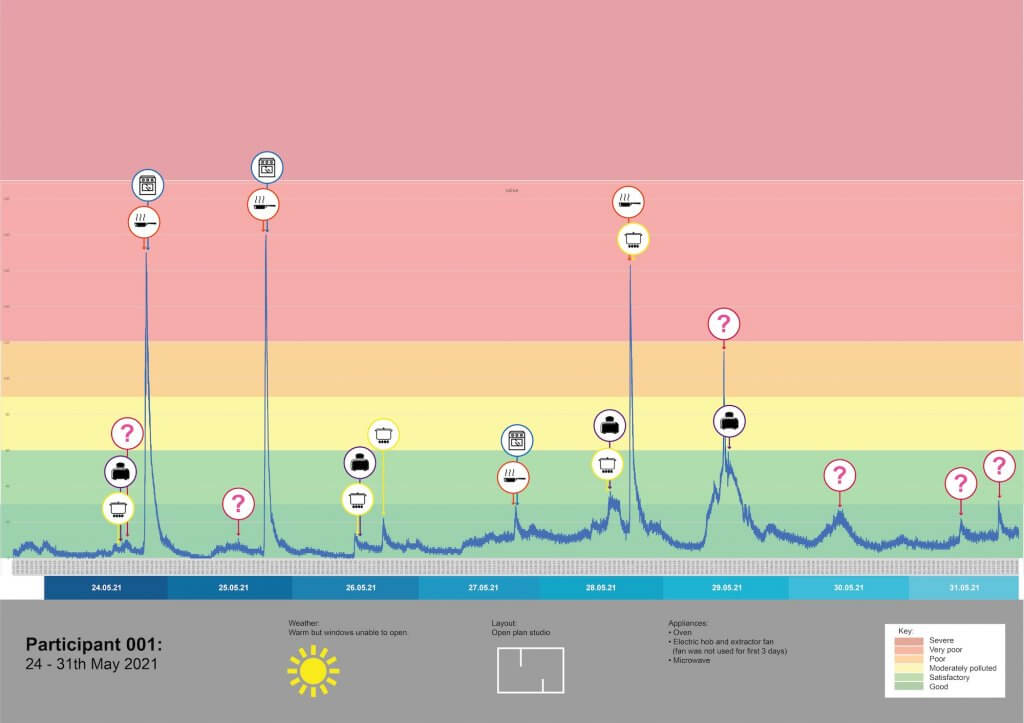 Following on from this study, we will enquire further on other possible domestic activities affecting IAQ, and what can be done to improve it. Through design, we aim to investigate the ways interventional systems can inform user behaviour and improve the quality of our indoor air.
This project is ongoing. If you would like to be involved please contact Nick Dulake.
References
GOV.UK, 2021. Policy paper, September 2021: Air quality factsheet (part 4). [Accessed 15 November 2021].
World Health Organisation, n.d. World Health Organisation: Health Topics: Air Pollution [Accessed 01 November 2021].