Exploring overlooked everyday domestic practices and materiality, this research builds on the concept of feminist spatial practice to consider the complex issues and possibilities of the future home.
Researcher: Jackie Leaver
Funded by: Research England
Supervisory team: Joanne Lee, Julia Udall
The research focusses on the small, mundane and overlooked practices and materiality of the everyday, to explore the complex issues and possibilities of the future home. A feminist methodology is proposed which considers 'the particular and the local', amid its inevitable entanglement with the global. Methods aligned to care ethics are used, including close looking through drawing and photography, sharing food and conversation in a democratic space, and responding creatively through collaborative and individual improvisation and practice.
The work challenges the dominant idea of innovation and the perpetual 'new' and foregrounds the potential of the small, intimate and domestic to individually and collectively re-imagine the spaces we already occupy. Instead of a distant, speculative future that may never arrive it proposes a more open mode of inquiry to consider a future closer to now. An ongoing discourse rather than a fixed end or outcome.
Extending a precedent of the artist's house as a site for research, Jackie's house is the focus of the inquiry. Worn brickwork, flaking paint, cobwebs and remnants of past occupants within the space become the subject of visual research. This practice-based investigation also extends to dynamic elements such as light switches and sockets, and the transient contents of the dining table in an ongoing, time-based entanglement that endeavors to understand how people actually live, and how the domestic inevitably connects to the complexities of the external world.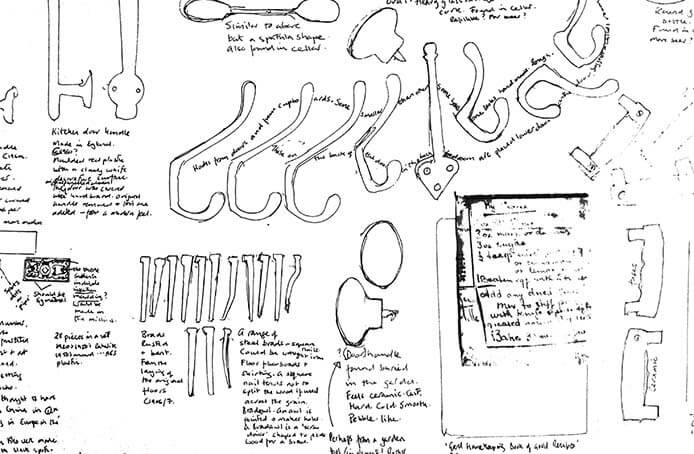 The dining table, a long-established site for conversation and the sharing of ideas as well as food, forms the site of a series of events where objects found in the house become prompts for discussion and creative activities that consider the future home. An iterative body of research and practice produced through these events will inform the development of an applied design research method that foregrounds and values feminist ethics of mutual care and responsibility to explore (domestic) space through critical spatial practice.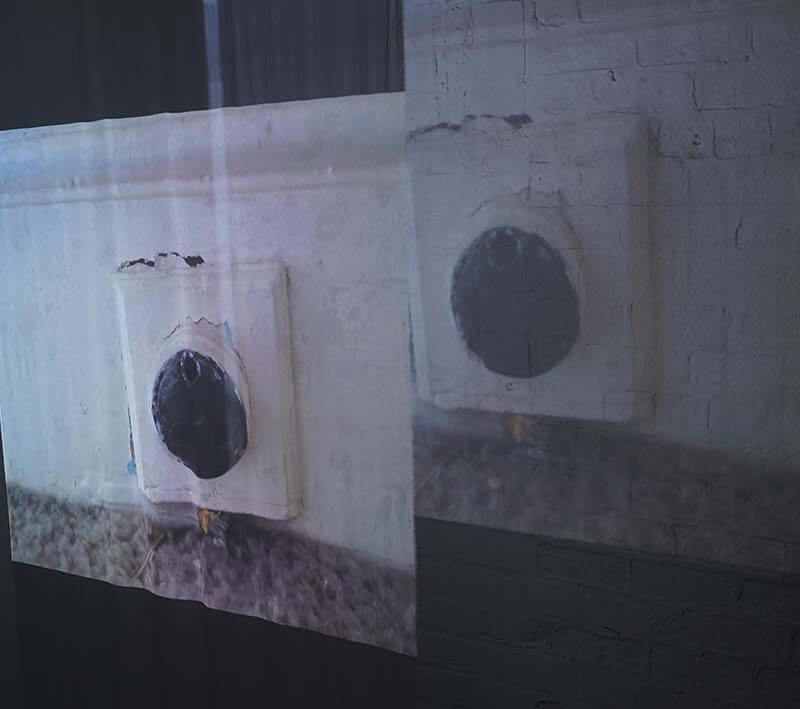 About the researcher
Jackie Leaver is a Senior Lecturer in the Department of Art & Design at Sheffield Hallam University, where she teaches across the MA Design programme. Her creative practice, which includes illustration, photography and 3D (furniture) design, supports this practice-based doctorate as a key aspect of the inquiry, collaborative event activity and research communication.
Links and related news: