This study investigates the multi-dimensional care of children with Long Term Conditions (LTCs), using co-design to develop objects and technologies to better support the invisible aspects condition management.
Researcher: Ursula Ankeny
Funded by: Sheffield Hallam University, Sheffield Childrens Hospital NHS Foundation Trust
Supervisory team: Nick Dulake, Joe Langley, Paul Dimitri (Sheffield Childrens Hospital NHS Foundation Trust)
Currently at the early stages, this part-time and jointly funded PhD sits at the intersection of the design, health, and tech worlds. In this PhD study, Ursula takes a co-design approach, incorporating and building upon standard methods, by enabling tangible and playful interaction with technologies, to bring critical information to the forefront, and enable a more holistic discussion.
Update 1: January 2023
Making as method will be used throughout, in two ways:
Firstly, as method, to explore this space with stakeholders, provoking and enabling a richer understanding of the invisible context.
Secondly, I will apply these findings to existing tech and develop novel and innovative technological interventions to enable more effective, holistic condition management.
The enquiry will include two case studies, one with the Juvenile Idiopathic Arthritis Population (JIA) and one other to be determined.
During this first year, I am building up my knowledge and skills base in relation to the topic area. In the initial background reading, I broke down my question into key topic areas, to help me work out where to start and what threads to follow. The brainstorm in the image identified the different threads I could pull on, and where they might link.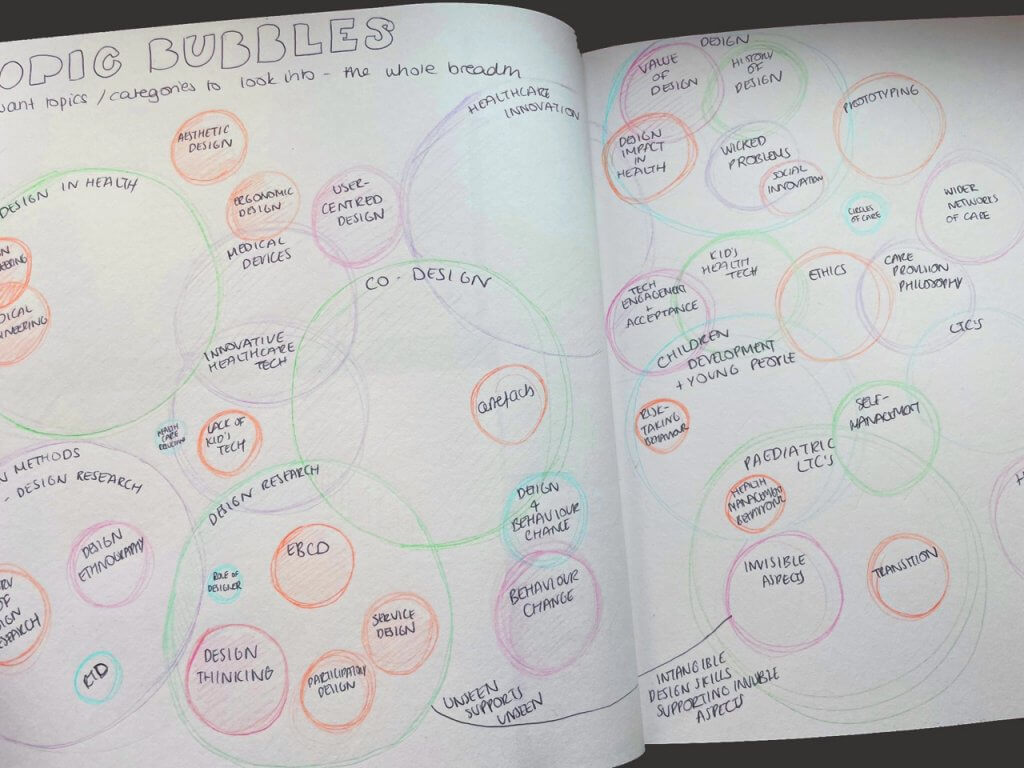 Currently, my reading is around the broader areas of co design, technology in health, invisible aspects of paediatric conditions and research methods. To help expand my skill base, I am working through several online courses in coding, technology, and electrical engineering. This will enable me to be able to create more sophisticated tools and technologies as part of my research enquiry. I am also undertaking training around design research methods, which is helping to challenge and enlarge my own research practice.
Related >> Prototype launch of devices to help young people with arthritis manage their condition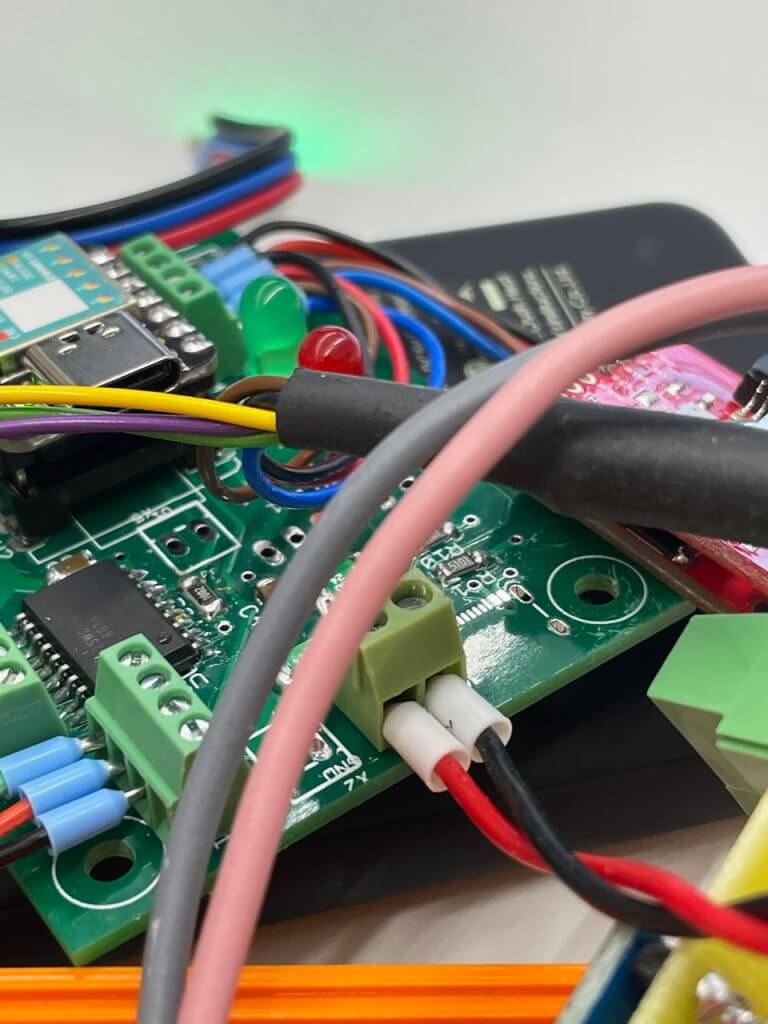 About the researcher
Ursula Ankeny is a design researcher and PhD student at Lab4Living, working in the field of design technology in health to create meaningful solutions to assist with condition specific difficulties. Stemming from a product design background, she uses the designing and making of objects to translate and trial different concepts in a 3D medium, with co-design being central to her approach. Her work ranges from medical devices and wearable technologies through to condition specific resource packs and service design. Within all of these projects, the outcomes are co-designed with relevant stakeholders throughout, ensuring the intervention truly addresses their needs.
Links and related news: