This research challenges medical patriarchy and heteronormativity of current anatomical education, by expanding the training to include speculative queer anatomies.
Researcher: Kuang-Yi Ku
Funded by: Research England
Supervisory team: Kaisu Koski and Michael Koon Boon Tan
Anatomy in medicine defines a clear body boundary. It has the power to claim what a clean, healthy, and complete body is. However, the hierarchy of medical anatomy results in the underrepresentation of marginalized groups. The research aims to challenge the medical patriarchy and heteronormativity of anatomical education by constructing a ambiguous, uncertain, fluctuating anatomical system.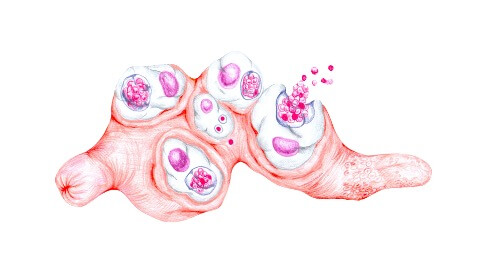 The research methods focus on how to construct a speculative anatomical textbook "Atlas of Queer Anatomy" by the visual experiment of medical drawing. The goal is to queer the classic anatomical textbook "Atlas of Human Anatomy" drawn by Frank H. Netter (1906-1991), a white male scholar. "Atlas of Human Anatomy" was first published in 1957 and has been widely used in medical education until now. Although it is a classic textbook, it shows the lack of inclusivity in anatomical visualization. Hence, the new "Atlas of Queer Anatomy" will be a collection of anatomical drawings which emphasize sexual diversity to criticize the limitation of "Atlas of Human Anatomy".
In this research, Kuang-Yi Ku collaborates with dermatologist-venereologist Prof. Dr. Henry de Vries who specializes in skin infections, especially sexually transmitted infections and tropical skin diseases, to propose new speculations on queer anatomies. "Atlas of Queer Anatomy" is planned to be a long-term ongoing program including multiple chapters with different themes of gender and sexuality. In the first stage of this research, Kuang-Yi Ku plans to envision the first chapter as a starting point of this growing program.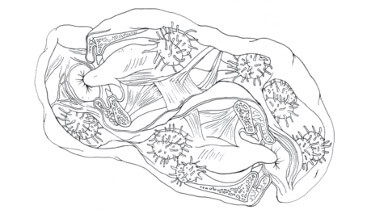 The first chapter explores the symbiosis between humans and microorganisms resulting in ambiguous body borders and experiments with how to visualize and materialize microbial migration through body contact. The purpose is also to explore new avenues for anatomical education by interpreting the meanings and experiences in these cultural-biological choreographies.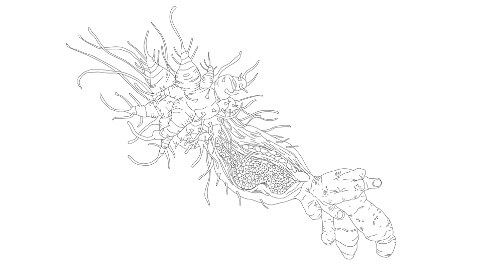 About the researcher
Kuang-Yi Ku is a doctoral student living and working both in Taiwan and the Netherlands. His Ph.D. research at Sheffield Hallam University explores the interdisciplinary practice between art, design, and bioscience. He graduated with triple master degrees in social design from Design Academy Eindhoven; in dentistry from National Yang-Ming University; and in Communication Design from Shih Chien University.
Formerly a dentist, Ku is a bio-artist and speculative designer. He co-founded TW BioArt (a Taiwan bioart community) to stimulate the fields of BioArt and Science + Art in Taiwan. His works often deal with the human body, sexuality, interspecies interactions, and medical technology, and aim to investigate the relationships among technology, individuals, and the environment.
Links and related news: