Motor Neurone Disease (MND) is a rapidly progressive neurodegenerative disease, with individuals developing weak neck muscles, leading to pain, restricted movement.
This research built understanding of optimal requirements for a supportive neck collar with flexibility to allow functional head movement. Through an iterative prototyping process the HeadUp Collar, a class one medical device, has been patented.
Funded by:
National Institute of Health Research
NIHR Devices for Dignity
Motor Neurone Disease Association

Partners:
University of Sheffield SITraN (Sheffield Institute for Translational Neuroscience)
NIHR Devices for Dignity
Motor Neurone Disease Association
Sheffield Teaching Hospitals NHS Foundation Trust
Barnsley NHS Foundation Trust
TalarMade

Project team:
Heath Reed – Team lead
Joe Langley, Andy Stanton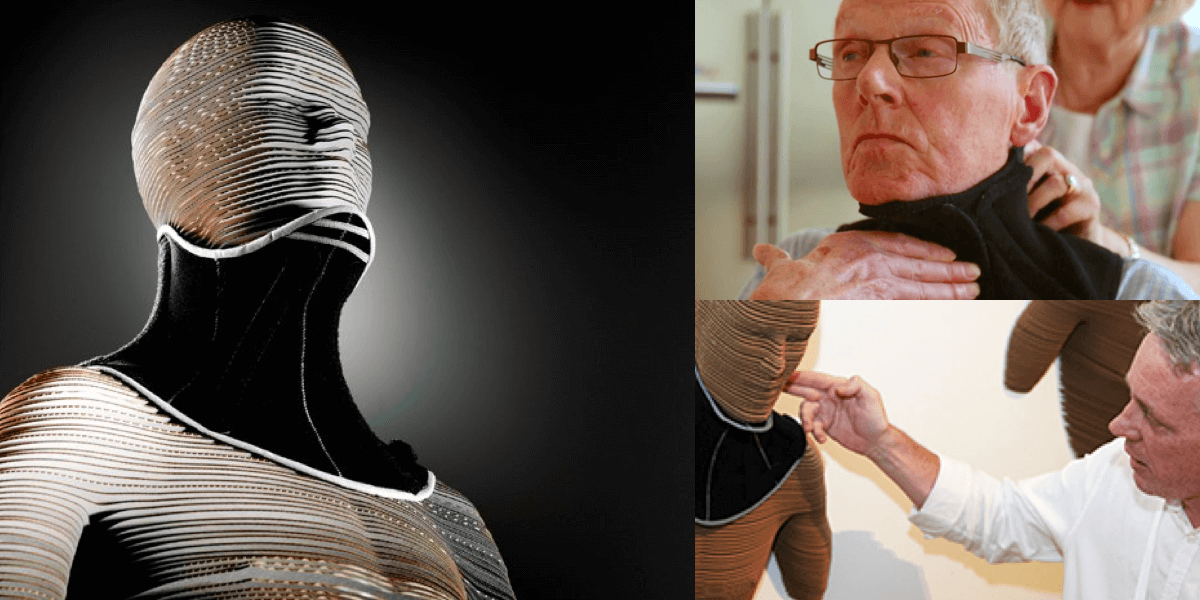 Co-design workshops brought together people living with MND, carers, clinicians and designers. Participatory methods, including qualitative interviews, 2D visualisation and 3D mock-ups, helped build understanding.
The study is an example of collaborative, interdisciplinary research and new product development underpinned by participatory design. NIHR i4i funding enabled the team to iteratively develop and detail the product over a 24-month programme.
"This is a product that can be completely customized to the patient's needs and requirements – that's the huge benefit and the beauty of the collar and its design."

(Liz Pryde, Devices for Dignity)
"The proof of the pudding for me was that they were coming to clinic wearing the collar, it wasn't in the drawer with the other collars."

(Chris McDermott, Consultant Neurologist)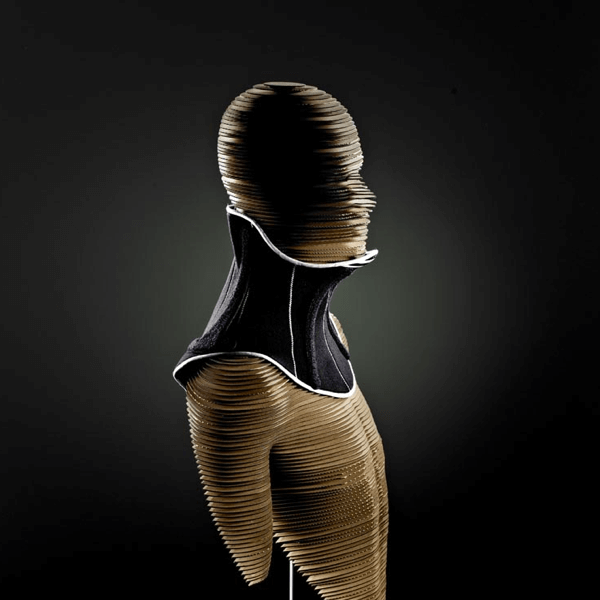 Following the iterative prototyping process the HeadUp collar, a class one medical device, was patented. It has undergone multi-centre clinical evaluation with results indicating that the product meets user requirements and showed an increase in the number of hours the collars are used, compared to existing neck orthoses.
It looks like clothing, really, rather than a medical device. Without the collar, I wouldn't be able to drive and that makes a huge difference. With a rigid collar, you can look ahead but you can't turn your head to see the traffic, but with this collar you can do that. It's life-changing really.


(Philip, wearer of HeadUp Collar)
Over 1500 units sold in the first year
That's 1500 people now able to get on with their lives with the support of this simple collar.
Talarmade were shortlisted for the Partnership with Academia Award at the Medilink North of England Healthcare Business Awards 2019.
The collar is now in use at 25 UK NHS trusts, and is available worldwide.
The collar, now known as HeadUp, is available to purchase from local manufacturing company TalarMade, who have more than 30 years' experience in developing clinical innovations for use in rehabilitative and orthotic practice.